Developing a Strong Brand
You already know the real estate industry is one of the most competitive businesses in the consumer marketplace. Couple that with the amount of information potential clients receive across innumerable platforms, and it can be easy for your message to be overlooked.
To build a strong personal brand, you've got to find ways to be unique in the crowd and cut through the digital clutter. Let's look at some proven tips that will help you not only stand out now but will also aid in building your long-term presence.
Define your brand. You can't be all things to all people. Define your values and the client market you want to connect with. Whether it's single moms, veterans, senior citizens downsizing, or young families, the way you market to each demographic will be different. Is your specialty historic properties or urban condos? These, too, require a different set of skills. Be a specialist, just as physicians choose specialty practices.
Who is the competition? Examining your competition gives you a golden opportunity to home in on your niche.
Go all out to develop a consistent brand. Invest in a professional designer who will develop your 'look,' a logo that is instantly recognizable and can be used on all your marketing material, whether print or digital. But, remember your personal brand isn't only about how you look: it should convey your values as well.
Bring your brand to life through content. Relationships will always be key to success in real estate, but it's hard to meet enough people to continually generate leads over a long period of time. But, you can make potential clients feel like they know you and share your values through the right content. Share positive client testimonials, complete with photos, for instance, so prospects see others they can identify with. Share news about yourself so customers feel like they know you. And don't just post listings: post recently closed properties. Success speaks for itself.
Be consistent in promoting your brand. Research has shown that brands that post consistently are about 20 percent more valuable than erratic ones. Practically speaking, you should be trying to upload fresh content five days a week. And, it's better to saturate one platform or social media channel than scattering content across several. Do make sure all your posts link to all your platforms, however.
This may sound simple, but don't take your brand lightly: your brand is about more than a pretty logo, it's the base for generating leads, building trust, credibility and gaining recognition.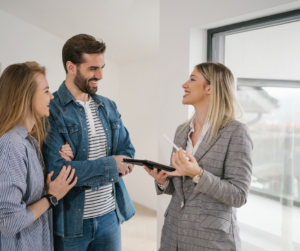 INTRODUCTION This blog post was created for one of the…
Read More