Physics and real estate may at first glance appear to lack much in common, but Newton's Third Law of Motion is something we can all relate to. Formally stated, Newton's third law says, 'for every action, there is an equal and opposite reaction,' but in layman's terms, that translates to 'what goes up must come down.'
Such is the life of a real estate broker or agent. For just as the business can be booming one month, the next you may find yourself without leads, stuck in a rut, and without a clue as to how to capture your lost momentum.
Don't despair. Take a deep breath or two and take our tips for overcoming feelings of business paralysis.
Get moving. While this seems obvious, being stuck means it's often hard to make a decision or take action. Doing anything is better than over-thinking your situation – paralysis by analysis – so take steps every day to create momentum and bring your closer to your goals. Sign up for coaching. Do script practice, Call five past clients in your database daily.
Get support. No man or woman is an island. If you aren't getting coaching, now's the time to look into it. At the least, seek the counsel of your primary broker or a successful agent whom you esteem and get advice that will move you forward.
Look ahead. Don't lose respect for the length of the buying cycle from listing to closing and many experts recommend hustling to get the bulk of your listings in the first half of the year. Load your pipeline early so you will continue to have closings throughout the year, and work to stay several months ahead of the cycle. By doing this, you can maintain momentum and hopefully keep lulls to a minimum.
When in doubt, go back to the basics. Sure, you can tweak your marketing strategies but there the only so many tools that are proven to bring success in real estate. Continually prospect, whether it's going back to past clients or conducting old-school neighborhood canvasses. Follow up on your leads. Pre-qualify leads so you will effectively prioritize your time.
Finally, forget about silver bullets or shortcuts. Finding sustained success in the real estate industry takes persistence, discipline, and continued action: there are no 'get rich quick' schemes. The most reliable way to prevent hitting a wall or falling into a business rut is to create a plan, whether it's a six-month plan or one that accounts for a year. Review it with a trusted advisor and revisit it regularly to ensure you're on the right track.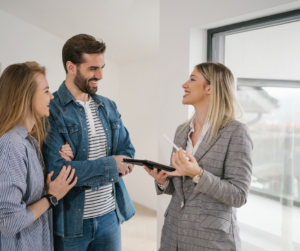 INTRODUCTION This blog post was created for one of the…
Read More