Stay Focused in a Chaotic World
Nothing is more important to a successful career than keeping our eye on the prize and retaining focus. But in 2018, there are countless ways by which we can be easily distracted: smartphone apps, 24/7 cable news stations, the finger-in-the-electric socket that is politics, the ability to watch TV on our computers at all hours of the day and night – the list of distractions is almost endless.
What's a savvy professional to do? We share tips on how to take care of your mind and your body – some long-range and some short-term —  so you can remain on task and ensure success.
Long Range Steps
Planning is crucial. Before starting a project, you must plan. As an agent or broker, this means setting five-year goals for yourself. You wouldn't run a marathon without training first and you should view your business the same way. If you are an agent, think about where you want to be in five years: do you want to be a broker with your own team and office? Five-year plans always evolve because we don't know what lies ahead in life, but without basic steps, it's tough to make progress. And remember: think about how your personal goals and professional ones intersect, for you will be better off if they coordinate.
Baby steps. Realize that you may not succeed at everything you attempt and that you may not make progress in all parts of life. Authors don't write The Great American Novel at once: they may write 500 words one day. They may write a book that's a flop. View your own career with similar realism. But, continue to press forward with your plan and you'll see results.
In the Short Term
Sleep and eat. Sure, this sounds simple, but how many of us skip meals when we are busy, only to overeat junk food or stay up too late to binge watch another of our favorite shows? You don't have to be a fitness expert to eat three decent meals a day or keep snacks at your desk in case lunch gets pre-empted. And, multiple studies have proven a good night's sleep – between seven and nine hours – helps our brains rest and regenerate for maximum daily productivity. Think of your body as you would your car: without gas and regular service your car won't operate, and your body is more complex than an auto.
Enlist a coach. Don't be afraid to ask for help. Experts abound and particularly in real estate, it's easy to find coaches to help us practice real estate scripts and refine our presentations. If your office or brokerage doesn't provide this sort of assistance in-house, get a recommendation and get to work.
Organize your office. Don't believe what you hear about messy desks being a sign of creative people. A cluttered workspace will only make it more difficult to find the tools you need for a productive day, so a place for everything and everything in its place means when you hit the office first thing in the morning, you're ready for takeoff.
Turn off your electronics. It's taken us this long to say it but turning off your phone when you aren't making prospect calls and shutting down the computer well before bedtime are as crucial to focus as any other tip we can give you. Multi-tasking is overrated: most of us can only do one thing well at a time.
Finally, remember that success largely depends on the little things in life. Rare is it that someone becomes an overnight success, so, create a routine and stick to it. Work your plan, eat your veggies, and get a good night's sleep and you will put yourself on the right track to focus.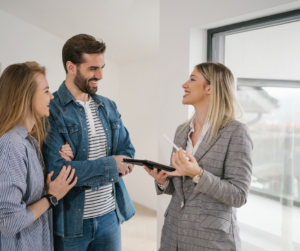 INTRODUCTION This blog post was created for one of the…
Read More