Maximizing Your Efficiency
As defined by Webster's Dictionary, efficiency is the ability to do something or produce something without wasting materials, time, or energy, a technique that sounds like a sure-fired way to close more sales.
But, how, exactly, does being efficient translate into everyday work habits and productive routines? Many of the steps to becoming more efficient are simple ones we merely need to add to our repertoire of tools or refocus on. Take our suggestions and tips to become a more dynamic agent.
• He who hesitates is lost. Make decisions more quickly. A great deal of time is spent overanalyzing simple choices and not infrequently opportunities are lost during time spent in analysis. Use your best judgement, make a quick decision and move on to the next task.
• Create systems. Work is easier and more productive when you have systems that enable you to move smoothly from one task to the next without organizing documents or hunting for phone numbers. Systems don't have to be elaborate: They can be as simple as preparing at the end of one day for the next or planning 50 minutes of call time followed by a 10-minute break. An ordered work life means you can accomplish more without reinventing the wheel daily.
• Never leave empty-handed. You should be able to earn something from every contact you make. Start with your highest ask and work down: If you can't book an appointment, ask for a referral. And, if you fail to get anything with them after three contacts, it may be time to cut them from your call list and move on to better prospects.
• Mother was right. All that time spent cleaning your room as a kid turns out to be good practice: A messy and disordered office isn't conducive to efficiency. Don't believe those online stories about messy people being more creative! If you tend towards sloppiness, undertake a full-scale organization of your office space and pay attention to how you work afterwards.
• Limit social media. We've said before, but we are repeating it. Social media is a great tool when used appropriately but it can also become a black hole that sucks our attention away from productive activity. Limit your Facebook and Twitter check-ins to lunch breaks or a specially scheduled 'social media time.'
Finally, one of the best suggestions we can give is to find a mentor or an accountability partner to help you stay on track. No matter how you pride yourself on your systems or efficiency, regular check-in conversations with another person are a great way to fine-tune them and see what works for another agent.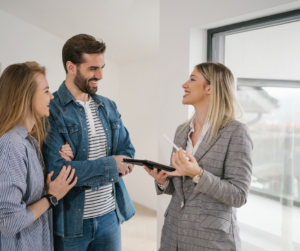 INTRODUCTION This blog post was created for one of the…
Read More