There Might Be Gold In Those Old Expireds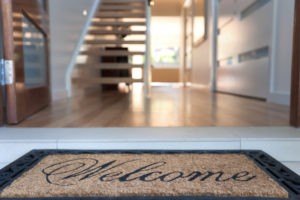 If you're a seasoned real estate pro, and have been reading the Vulcan 7 blog, you know that expired listings can be like manna from heaven.
These are the homeowners who've tried-and failed-to sell their property.  Perhaps it was priced poorly.  Or, maybe the agent didn't do enough to market the property. Or, it's possible they withdrew the property from the MLS because their plans changed. Whatever the reason, you know that expired were, at some point, actively engaged in trying to sell, and thus, a potential revenue opportunity for you.
It's easy to be attracted to the allure of new expired listings – which are delivered daily to your desktop if you're a Vulcan 7 client. Indeed, if someone's house came off the MLS yesterday, it's possible they are frustrated or discouraged by the experience they just had. That's why it's so important to try and be the first agent to connect with these homeowners.
The value of old expireds
OK, so we get the value of new expireds. But what about those old expireds? Some might dismiss old expireds as yesterday's news.
Well, we're here to say: don't be too quick to judge old expired listings as anything less than an opportunity worth pursuing with vigor.
For the record, old expired listings could be homes that came off the MLS a month ago, or a year ago, or even longer. You need to define "old" based on the dynamics in your market. In a large market, with lots of expired listings, you might want to focus on those listings that came off the MLS one or two months ago. In smaller markets, you might want to expand your pool with much older expireds.
Two things make old expireds particularly interesting. First, because many agents dismiss old expireds, you might find there is less competition when trying to build a relationship with these homeowners. And, related, compared to new expired listings, those old expired homeowners are likely not being inundated with calls from aggressive agents. This gives you a unique opportunity to forge a relationship.
If you're a Vulcan 7 client, you have access to the best old expired listings and expired listing phone numbers in the business, so you're already at an advantage over other agents.
The next question is: what do you say?
When calling an old expired listing, you want to learn several things:
Confirm that their home was previously listed and came off the MLS at a certain date. This tells them you've done your homework.
Determine if they might still be interested in selling. A key question here is: if you sold, what would you do next/where would you go?  Their future plants will give you a hint of their urgency with regard to selling their current property.
If they are interested, do they have a strong relationship with an agent? If yes, you might not want to waste too much time. But, if they don't have a relationship, you can move onto the next step…
Try to get a meeting to examine the property and begin to build a relationship.
Once you've gotten to this point in the process, you can begin to use the other tools you have for working with expired listings.  Understanding how to maximize the value of expired listing leads is critical to success in real estate.  Just don't forget: there can be gold in those older expireds.