As kids and young adults dreaming of our careers, none of us wish to be average.
Who among us doesn't aspire in our dreams to become great at what we do, be it a professional athlete, chef, or yes, real estate professional?
And yet, something happens to many of us mid-career. Our lofty goals vanish. The first rush of gaining knowledge and success is gone and we feel tired and blah.
Ruts are a part of life and while in no instance is it good to remain in one, getting stuck in a downturn for too long is a sure way to slam the brakes on a successful year. While the year is still early, let's consider what to do if apathy strikes.
Get a routine. Sticking to rote behaviors may sound counterproductive if you are in a slump and looking for motivation, but in fact, routine is just what you need. Apathy is defined as a lack of interest or enthusiasm and sticking to a daily system serves as a jump-starter to get you moving. You don't even have to think: Just do.
Find enthusiasts. Again, the last thing you may think you need is to be around peppy people, cheerleaders bragging about their motivation. But attitude rubs off. Instead of finding others lacking in drive for the job, stick around enthusiastic and energetic colleagues.
Appraise your independence. Nothing is more paralyzing than feeling as though we lack control of our environment and lack the ability to change our situation. Take a hard look at every aspect of your life and evaluate the areas in which you feel in control and those in which you don't. For those areas in which you feel a degree of helplessness, find strategies to begin changing them if even in small ways. You'll be amazed how much more energetic you feel when you reestablish command of your situation
Practice cognitive behavior. All this means is that if you are waiting to feel good again before taking action: Don't. Cognitive behavior psychologists preach that action creates emotion rather than the other way around, in much the same way we must push past our fear to go sky driving, to end up feeling euphoria. We can't promise you euphoria if you decide to make a round of calls to referrals or get out of your comfort zone at a networking event, but we guarantee you'll feel more productive.
Finally, consider adding something positive to your life, something you legitimately look forward to. A new hobby gives you the opportunity to take a step back from your work situation, assess it with fresh eyes, and reset your attitude.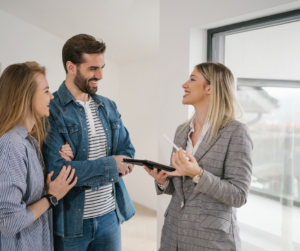 INTRODUCTION This blog post was created for one of the…
Read More