Mid-Year Status: Are You Halfway (Or Better) To Your 2020 Goal
If you're like most successful agents, you started 2020 with a plan. You set clear business goals, focused on the number of transactions you wanted to secure over the course of the year. Accordingly, you may have worked back from that goal: how many daily calls would you need to make to get to the number of listing presentations that would eventually yield (or surpass) your transaction goal.
Perhaps you came out of the gate with a strong January and February, and were on your way to an opening quarter that would all but guarantee a successful 2020.
Then, the pandemic hit. By the end of March, more than 17 million Americans filed for unemployment benefits. The isolation of "shelter-in-place" restrictions compounded an already stressful situation. And, if you were a real estate agent who spent too much time scrolling the doom and gloom "click bait" of your social media feed, you might have been convinced that the end was near.
To be sure, some agents have had a difficult time of it, especially in areas that were hit particularly hard by the pandemic. But, other agents report that it's been "business as usual," forging ahead as if nothing has changed.
Regardless of your situation, now is a good time to take stock of your performance these first six months. How's your plan working? If you aren't sticking to your business plan, examine it for needed refinements and tweaks. If the plan is solid and you've gotten off track, recommit to working it.
No matter how busy you may think you are, setting aside time for a review will improve your chances of meeting your annual financial goals.
Let's examine some points to consider as you review your 2020 plans for solid productivity.
Be clear about your purpose. Before beginning your evaluation, know what you are trying to achieve. You may want to evaluate your own performance, reallocate resources to better meet goals, and provide leadership in your office or to your team.
Set expectations with your team. Before starting your review, make sure you've prepared and shared your agenda with your team. Schedule sufficient time to complete it and be clear about what you want to achieve. Discuss successes and accomplishments before moving on to talk of necessary improvements.
Examine your distance-to-target.By the end of June, you should be halfway to your goals for the year so by now you should have a clear idea of whether you've set realistic goals. If you are close to the halfway mark, carry on! If not, now's the time for a cold assessment of your daily schedule and work patterns, distractions and what's keeping you from reaching your target. Determine if there's a legitimate reason to believe you'll meet your objectives.
Check your marketing strategies. The marketing plan you launched at the beginning of the year could probably stand a fresh look. Are you getting new prospects? Is your website and social media converting to sales? Are you maximizing the value of Vulcan 7?
Perform a SWOT analysis. Strengths, weaknesses, opportunities and threats. This is a classic business tool for a good reason. But it only works if you (and your team) can be brutally honest. If you're falling short of your goals because you've backed off your prospecting strategy, be honest and make the necessary adjustments. The key to SWOT is to leverage your strengths, while also shoring up your weaknesses.
If you haven't planned a mid-year review, waste no more time. By conducting a business analysis now, you can take advantage of opportunities that may not still exist as the year progresses.
One final word on COVID-19: It's not going away. To a certain degree, we will continue living through an extended period of uncertainty, especially with the prospect of the virus returning in the fall. But here's the thing: turn this uncertainty into your ally! Be "that agent" who uses your tools (especially Vulcan 7) to carve out your position as the go-to real estate expert in your MLS.
Have an awesome second half of your 2020!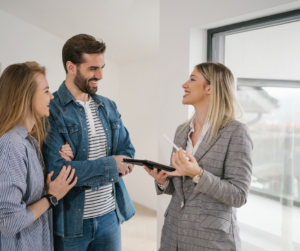 INTRODUCTION This blog post was created for one of the…
Read More