The Benefits of Taking a Mental Health Day
You are a successful, highly-motivated, internally-driven real estate agent. You stick to your daily routine that has been the foundation for your success: up early, perhaps role-playing, prospecting new expired leads with your Vulcan 7 CRM and dialer.
But in recent months, you've taken up your intensity a few notches. Perhaps you've been reading too many articles about the deteriorating, COVID-19 economy and it has you worried about the impact on real estate. Or maybe you're getting more push-back, more objections than usual. And maybe, because of these worries and greater push-back, you're putting in more hours to compensate, and to ensure that you'll meet the lofty goals you've set for yourself.
Then, you begin to notice that some things seem to be off-kilter:
You're exhausted but you can't get to sleep
You're more anxious than usual
You're finding it hard to focus
You're feeling down in the dumps
You're finding yourself easily frustrated, or having a shorter fuse with people
You feel oddly disconnected
If this sounds the least-bit familiar, it's possible that you're experiencing burn-out. Burn-out is a real thing, as described by Psychology Today:
"Burnout is a state of emotional, mental, and often physical exhaustion brought on by prolonged or repeated stress. Though it's most often caused by problems at work, it can also appear in other areas of life, such as parenting, caretaking and romantic relationships." 
A 2018 Gallup poll found that nearly 70 percent of Americans who work full-time have experienced feeling burned out in their current job. For nearly a quarter of us, those feelings occur regularly.
In 2019, the World Health Organization recognized occupational burnout as "a syndrome" related to "chronic workplace stress that has not been successfully managed."
Now, in 2020, we've added COVID-19 to the equation. Consistent with the Psychology Today definition of burnout, life in a pandemic is increasing stress with regard to parenting, caregiving and our romantic relationships. All of which are compounded, of course, by the stress of working and having to succeed in a time of unprecedented business disruption.
With the increased likelihood of experiencing some level of burnout in these upside-down times, the idea of taking a mental health day is starting to gain traction in many circles. A mental health day can be something you do as an impulse ("I think I'll call in sick today") or something you plan weeks in advance. Either way, it is a day you dedicate totally to working on your inner self in order to bring some balance to your life.
An effective mental health day can help you:
De-stress
Recalibrate your perspective on what is important
Take a step back to evaluate your priorities
Get a better handle on your emotional state
Relax
Rest
Of course, there are things you might want to avoid doing on your mental health day:
Smoke, drink, or use other substances-all of which give you a "false positive" when it comes to your mental well-being
Overeat unhealthy foods: see the point above
Ruminate or wallow in negative emotions-which probably helped
Spend all day reading posts on social media. Many experts argue that turning off ALL electronic devices is the best way to have a meaningful mental health day.
Even before you take your mental health day, you can start to eliminate stress by:
Creating a list of things that drain your mental energy
Working from there on eliminating stressors
Taking a look at your priorities
Cutting out some of your larger stressors
Working on increasing your job satisfaction
So, now that you've planned your mental health day, how do you get the most out of it?  Here are a few tips:
Focus on relaxation. When it comes to relaxation, it's truly a case of different strokes for different folks. The important thing is to keep it loose and achievable, so that you can create a sense of accomplishment. Here are a few obvious, and not-so obvious, tips:

Take time to meditate; there are lots of great guided meditations you can find online
Find a beginner's yoga class on YouTube
Take a run or do some other aerobic exercise
Practice breathing and mindfulness techniques
Take a midday nap
Watch a bunch of your favorite movies or binge-watch Game of Thrones for the second time

Do a little gardening. If you don't have a garden, consider starting one. A 1995 study by the San Francisco Bay Area Hospitals on the benefits of gardening for former patients found that 79% of respondents reported that gardening helped them feel calm and relaxed.
Grab some alone time. True alone time helps us with improving our perspective and setting priorities. If you find it difficult to get alone time at home, then you should…
Get out in nature. A study at Cornell University found that as little as 10 minutes walking in the forest can both reduce anxiety and boost happiness. Other studies have found that spending time in nature can help improve problem-solving skills by as much as 50%.
A mental health day (especially one that is spur-of-the-moment) can be both rejuvenating and mentally stimulating. And, it may go a long way toward breaking the patterns that often lead to burnout. Take a mental health day.  Because you deserve it.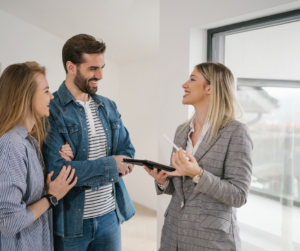 INTRODUCTION This blog post was created for one of the…
Read More