Fight Off Those Pesky Distractions
If there is an overarching theme for this blog it's how to stay focused on the things that matter most to your success.
Some agents have a natural inclination to staying focused, or on task. But, not everyone enjoy that type of discipline. That's OK. We're all built differently. That's why we use this blog to continuously reinforce those strategies that top performers tend to follow.
In our hyper-wired times, we have an unlimited number of external stimuli that can disrupt our attention and keep us from staying on task. This battle for our limited attention is especially pronounced during the holiday season. And, of course, as we continue to deal with COVID, the level of distraction and disruption is not likely to change anytime soon.
So, distractions are a given. But it's not a given that they have to pull you away from strategies that can guide your success. Here are several ideas on how to keep distractions at bay so that you can focus on what matters most:
Always, always, always stay focused on your goals. Have them written and displayed somewhere where you can be constantly reminded of what drives you forward. If you're the type of person who loves to dream, maybe a dream board would work for you. Anything that reinforces the importance of "production" as a means to achieve those goals.
Create a schedule and stick to it, no matter what. A firm, daily schedule might be the most important strategy for success. Once you're in a groove, and know what each day will bring, your focus and mindset becomes much clearer. Routine minimizes distractions and builds confidence.
While we're on the topic of schedules, make sure you get the most important things taken care of early in your day. And, by important, we mean prospecting. Perhaps you engage in some role-playing to stretch your prospecting muscles. But only enough role-playing to get your mind in the game before you turn on Vulcan 7 and start dialing.
Poor communication often leads to unnecessary distractions. So, communicate clearly with everyone, starting with your clients. If you promised to call in two days, stick to your promise. Never leave a client hanging, especially if it's about critical details such as showing, contracts, etc. By putting a client's mind at easy, you will, in effect, feel more confident, and at ease, yourself.
Check your email in batches at certain times during your workday. There is no doubt that email, for all of its value, can be the biggest distraction of all-and the greatest drain on your productivity.
Clarify your standards and expectations with fellow agents, vendors and employees. Everyone needs to know what you expect of them-especially as you move into the final, critical stages of each transaction. Distractions happen when people (especially those you rely on) do not fully understand your standards for doing business.
This won't be the last time we touch upon the subject of keeping your mind clear, focused and confident. Everything begins with well-defined goals, and is then driven by a daily approach to business that minimizes distractions and maximizes productivity.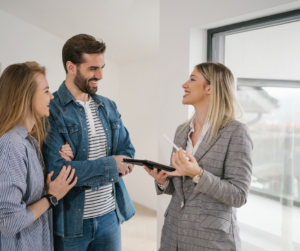 INTRODUCTION This blog post was created for one of the…
Read More