Beat Call Reluctance With These 6 Strategies
One of, if not THE biggest barriers to success in real estate is call reluctance. For some agents it can be a paralyzing fear of calling someone cold. It's common for sellers in any industry, but tends to be incredibly pervasive in real estate where success is driven by continuous, dedicated phone prospecting.
In this post, we're going to break down call reluctance, and provide helpful tips that can help you get through this mental block and on the path to the best success of your career.
Maybe the best place to start is with a reality check: every real estate agent, even those playing at the top of their game, have experienced the anxiety of call reluctance at some point in time. So, you're not alone.
WHAT LEADS TO CALL RELUCTANCE?
There are myriad reasons for why agents shy away from picking up the phone.  But there's no reason bigger than:
FEAR OF REJECTION!
As human beings, we're hard-wired to seek positive group interaction, acceptance and approval. Nothing goes in the face of this hard-wiring like the thought of sitting alone in your office, making call after call to homeowners who aren't interested in what we have to say. We imagine someone hanging up or, worse yet, yelling at us. Rejection is awful, right?
HOW DO YOU KNOW YOU MIGHT BE SUFFERING FROM CALL RELUCTANCE?
Again, we've all been there. But here are a few outward behaviors indicating that you might be suffering from a chronic case of call reluctance:
Procrastination: Why do today, what you can put off until next week! "I'll call after I check my Facebook feed… for the 5th time today."
Over-preparation/over-analysis: Or, put another way, "paralysis by analysis," when you convince yourself that you'll have the answer to every conceivable question.
Negative emotions and self-talk: Some might refer to this as "stinking thinking." It's the endless chatter about the future that fills us with dread, anxiety or even debilitating panic attacks.
OVERCOMING CALL RELUCTANCE
You can't just "will yourself" to overcome call reluctance. But you can power through it by taking some important steps in how you approach the business. Here are a few strategies to help get you on track:
Reframe your role: Don't think of yourself as a sales person. Your role is to help guide your clients through one of the most important activities of their lives. They are anxious and often fearful as well. Take solace in knowing you are helping them realize their dreams. You are counselor, a problem-solver and a friend.
Build an accountability network:You can't do this alone! Find role-playing partners, and push each other, especially on handling objections, before you start prospecting each morning. Role playing will energize you. Join Vulcan 7 for our Roadmap and Pre-game Show series, where you can pick up tips from top performing agents.
Record yourself. Record and playback your phone prospecting efforts. It's really helpful to listen to yourself in action, and to determine how you can tweak your delivery to be even more effective.
EMBRACE rejection:Many top-performing real estate professionals use rejection as a goal. They gauge the success of their phone prospecting efforts by the number of rejections they get. Indeed, those rejections are proof-positive that they are working the phones to the fullest.
Care for your body, mind and soul:Exercise, meditation, affirmations-it doesn't matter what works for you, but try to start every morning with activities that help to steel you for the day ahead.
Use your tools:Tools, especially technology, help make us better at our jobs by helping shore up our confidence. To that end:
Take full advantage of what Vulcan 7 brings to your business, from the best Expired and FSBO leads, to a world class CRM and dialer. And here's the thing: Vulcan 7 is intuitive and easy-to-use.
Use your real estate scripts. We recently blogged about the value of scripts in helping to guide your phone prospecting efforts. In particular, your scripts can help with objections, which can be intimidating for many agents.
It takes dedication, perseverance and, above all, courage to be a top performing real estate agent. As we said above, instead of fearing rejection, embrace, and get comfortable with it. Above all, don't take it personally.
You can do this!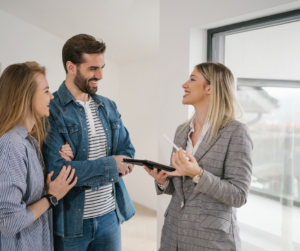 INTRODUCTION This blog post was created for one of the…
Read More