Never Let up on Follow-up
Here's a fact worth putting in the back of your mind: MORE BUSINESS IS LOST from a lack of lead follow-up than from a lack of real estate lead generation.
That's right, top-performing real estate agents get 70-80% of their listing appointments due to their persistent follow-up efforts. Here's what's amazing: about half of all agents don't even follow up with prospects after their initial phone call. And only a quarter of those agents will make a 2nd follow-up call.
So, the lesson is simple: if you're not totally, obsessively fanatical about follow-up, you're going to lose a lot of money on several fronts. First, you'll lose income by not getting the listing. Second, you might get labeled as the agent who doesn't follow up, thus hurting your chances for referrals down the road.
If you're reading these words and thinking to yourself that maybe you've been a little lax in your follow-up efforts, here are FOUR tips to get your follow-up mojo in gear:
SCHEDULE FOLLOW-UP TIME EVER DAY: As you block off hours each day for phone prospecting, set aside time for follow-up. A minimum of 30 minutes each day should suffice to keep you connected and top-of-mind with your prospects.
UNDERSTAND YOUR PROSPECT'S MOTIVATION. Be sure to use your first call to learn about the homeowner's hopes, dreams, and, most importantly, motivation to sell. Knowing your prospect as much as possible gives you a reference point for subsequent calls. Plus, you'll reinforce that you heard what they said, which goes a long way to building trust.
BRING VALUE TO YOUR PROSPECT. Start each call with something interesting and worthwhile, such as the most recent market stats. Your prospect will know that you're coming at the process from a service perspective. This will make them more comfortable and, again, help build trust.
BE PATIENT WITH FSBOS. You may need to invest more time with For Sale by Owner homeowners. Don't challenge or make them feel like they've made the wrong decision. Eventually (perhaps within a few weeks), they will realize that going it alone is not the best strategy. If you've been patient and invested time in building rapport, you'll be in a good place when they're ready to work with a pro.
It's not unusual for many real estate agents to pull back for fear of coming off as "too aggressive." The truth is, you can't be too aggressive! Persistent follow-up shows the prospect what you would be like when selling their home. It shows them you care, especially if you approach things from a service perspective, as outlined above.
Whatever you do, don't fall into the trap of "not calling enough." Be fanatical about your follow-up; it will pay huge dividends over time.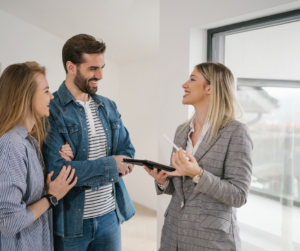 INTRODUCTION This blog post was created for one of the…
Read More