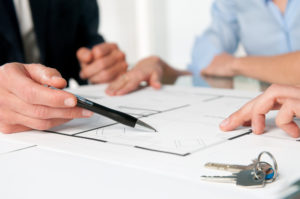 5 Tips for a Killer FSBO Information Packet
Top performing real estate agents include FSBO Leads (For Sale by Owner) as part of their new business portfolio.
According to 2021 study by the NAR, FSBO sellers represented about 8% of all 2020 home sales. For perspective, in 1981, FSBOs represented 15% of all U.S. home sales. Given the complexity of real estate transactions, and the explosion of online resources to buy/sell/market homes, the NAR believes that FSBOs will continue to decline in popularity in the coming years. One final stat from the NAR study: FSBO homes sell for an average of 26% less than agent-sold homes (median of $217,000 vs. $295,000).
But of course, there will still be a core of value-minded homeowners who choose to go it alone in hopes of selling quickly and selling high, while avoiding having to write a commission check. Typically, these homeowners stick with it between 3-4 weeks before turning to a pro for help. If you want to be that pro, understand that working with FSBOs takes patience, and a little finesse. Here are a few things to remember while the FSBO is still a FSBO:
Call on the first day to introduce yourself.
Validate their decision-you don't want to come across as suggesting they are making a big mistake. We all want validation.
Be persistent, but not overly aggressive in your follow-up.
Provide value-answer questions and make suggestions to build rapport with the FSBO.
Do your best to secure a preview meeting with the homeowner so you can get some valuable one-on-one time.
Once you get the preview, you'll need to have your information packet handy.
When creating your information packet, here are five points we believe are critical to convincing the FSBO lead to replace their for-sale sign with yours. How do you stack up to each?
PRICING: The prospect needs to understand your approach and philosophy to pricing their home. Chances are they priced their home too high to attract enough traffic. What will you do to price the home in a way that will attract as many qualified buyers as possible?
MARKETING: Marketing is the biggest challenge with FSBO prospects. In today's complex environment, marketing a home requires much more than a yard sign. You'll need to spell out the ways in which your team connects with and engages highly qualified buyers.
PROSPECTING: How often do you and your team prospect for buyers each day? A homeowner wants to know that the numbers will work in their favor. That means, how many calls do you make in a typical day? Plus, how often do you get out into the market and knock on neighborhood doors?
COMMUNICATION: One of the most common frustrations clients have with agents is the lack of effective and frequent communication. You need to share your plan for keeping the seller apprised of your progress on a continual basis. If you're part of a larger brokerage, what's the process by which you keep other agents informed of your listings?
CLOSING: One of the reasons more people don't try to sell their own home is concern about the closing process. You need to walk FSBO prospects through your approach to handling the complexities of closing procedures: contracts, titles and any other related closing item.
Along with expired listings, FSBO leads represent the richest source of ready-to-move listing prospects, for both you and your competitors. What are you doing to differentiate your brand from the pack when it comes to securing that hot FSBO lead?
One of the residual impacts of the pandemic is America's…
Read More