Creating a Real Estate Expired Listing Letter
If you're lucky enough to be a Vulcan 7 client, you'll start each morning with the newest (and best) Expired and FSBO (For Sale by Owner) leads at your fingertips. We've written extensively about mastering the world of FSBO, including:
But for today, we're focusing on the unique needs and mindset of Expireds, those homeowners with homes that failed to sell and are no longer listed on the MLS.
After you finish your second cup of coffee and, perhaps, spend an hour or so role-playing with an accountability partner, you're ready to plug in your Vulcan 7 dialer to start prospecting. Regardless of whether you can immediately connect via phone, you'll likely add other prospecting "touchpoints" to your business development strategy. For today's discussion, the most obvious is the real estate expired listing letter.
Whether you've been selling real estate for a few years or decades, you understand the unique challenge (and opportunity) new expireds represent. Clearly, you are dealing with someone who is likely frustrated and unhappy. After endless open houses, last-minute (and often inconvenient) showings, and shifting pricing strategies, the client is no further along than they were months ago when the process began.
Of course, therein lies the opportunity for, unless something has changed, you know the prospect is motivated. Perhaps even urgently motivated depending on their future plans and dreams. You need to convince the prospect that can help them figure out why their home did not sell, and why you are the person to help the achieve their goal. And you need to navigate this process while, at the same time, not making them feel as if they made a huge mistake in hiring their most recent agent.
In an ideal world, you'll be one of the first agents to connect over the phone. You've mastered your real estate scripts and in the course of a few minutes you've been able to secure a time to make a listing presentation. Of course, the world is not always ideal. Perhaps the homeowner has shut down for the time being, and is not answering the phone. Or, even if you are able to connect, the client is not ready to commit to anything at that moment.
Now that you've completed your initial phone prospecting efforts, you might want to move on to a second step: An expired listing letter. The Expired letter is, on a certain level, your formal sales pitch, your introduction and your chance to make a good first impression. It can't replace a well-crafted, scripted phone conversation. But it can serve to round out your sales pitch, and maybe even be the thing that helps you get your foot in the door.
Here are five elements that make for a top-rate expired listing letter:
Timing: Whether or not you connect by phone, your letter should go out soon after you get the new Expired Listing from Vulcan 7. This is especially important if you leave a message or tell the client that you are going to follow up with a more formal letter of introduction. Don't make them wait.
Empathy: Remember, you are dealing with someone who is discouraged and probably frustrated. An empathetic tone helps to build trust, which is important in this initial phase of prospecting.
Analysis: Provide your prospect with insight as to why their home may not have sold, and reinforce your knowledge of the market conditions. Do your best to inspire them to believe you have the experience necessary to sell their home.
Vision: Share your thoughts on how you would market their home, what you would do differently in advertising their listing.
Succinctness: Don't ramble on about yourself. Make the points above in succinct fashion, using bullet points instead of lengthy paragraphs to get your story across.
Following is a sample real estate expired listing letter for your review.
Dear [Homeowner's Name],
I hope this letter finds you well. I understand that your property at [Homeowner's Address] was listed on the market previously but did not result in a successful sale. I want to take a moment to introduce myself and discuss how I can bring fresh energy and effective strategies to help you achieve your goal of selling your home.
My name is [Your Name], and I am a dedicated real estate professional with [X] years of experience in the [City/Region] market. I specialize in turning stagnant listings into successful sales by leveraging innovative marketing techniques, industry expertise, and a proactive approach to the entire selling process.
I recognize that selling a home can be a complex and often emotional experience, and I am committed to guiding you through every step of the journey. Here's how I can make a difference:
Comprehensive Market Analysis: I will provide a detailed analysis of your area's recent sales and market trends. This will help us determine the most competitive listing price for your property.
Strategic Marketing Plan: I have a proven track record of developing effective marketing plans that showcase properties in the best possible light. This includes professional photography, virtual tours, and online advertising across various platforms to reach a wider audience of potential buyers.
Open Communication: I believe in transparent communication throughout the selling process. You will be kept informed about showings, feedback, and any developments related to your property.
Negotiation Expertise: My strong negotiation skills will ensure you get the best possible deal when offers come in. I am dedicated to safeguarding your interests and achieving a successful sale.
If you're open to exploring the potential of relisting your property with a fresh perspective, I would be delighted to schedule a no-obligation consultation to discuss how I can assist you. Let's work together to breathe new life into your home sale journey.
Don't hesitate to contact me at [Phone Number] or [Email Address]. I look forward to the opportunity to help you achieve your real estate goals.
Sincerely
A compelling real estate expired listing letter is a great way to differentiate yourself from other agents. It helps to build confidence and set the prospect's mind at ease about your capabilities.
Contact VULCAN7 to learn more about our industry-leading leads, CRM and dialer.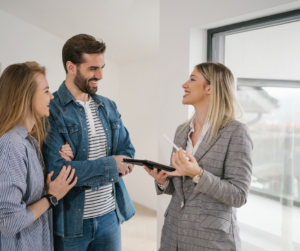 INTRODUCTION This blog post was created for one of the…
Read More