As more time is spent on computers and smartphones, real estate prospecting will continue to move toward online tools. The need for a more refined method of prospecting real estate leads online remains constant as digital communication has grown and there's a whole new set of prospecting options. The term "prospecting" conjures up images of 19th century gold miners. But that's just what real estate prospecting is—panning through dirt and gravel again and again, searching for the perfect real estate lead.
How does Vulcan7 assist with real estate prospecting?
Technically, real estate prospecting is the process of creating and maintaining a lead database. It's searching for leads and condensing them into a list you can easily manage. And as real estate becomes more and more optimized in the 2020s, prospecting will be critical for success. Vulcan7 is an industry leader in providing top quality contact data for real estate prospecting. Through various tools and lead generators, Vulcan7 helps realtors find and convert lucrative leads. Vulcan7 delivers lead value with four major types of prospecting lead data:
Expired listing leads are the bread and butter of real estate prospecting. They're homeowners that need to move but didn't sell on their first go-around. Vulcan7 provides our customers with Expired Leads every morning, 7 days a week, so that you have the most recent information you need every day.
For Sale By Owner (FSBO) leads
Since 9 out of 10 FSBO listings fail to sell without an agent getting involved, Expired FSBO listings are a great funnel for prospecting. Building a relationship with the owner before they begin actively looking for an agent will put you on their radar for when they realize they do need an agent.
For Rent by Owner / Investors
FRBO listings represent a unique opportunity in real estate. While the owners usually aren't looking to sell that specific property, it generally isn't the only one they have. Working with owners that list FRBO properties can reveal information about other lucrative options. For Example, Investors frequently sell and buy properties, and may be in need of a real estate agent for these transactions.. Connections are a massive part of real estate, and someone who has a track record of property ownership is a great start.
Whether it's contacting the neighbors of your listings, creating buzz for your open houses, or just farming buyers and sellers in any given area, every agent needs a good neighborhood search tool for circle prospecting. Vulcan7's Neighborhood Search products help you get on the ground in your targeted area. Whether you're looking to search within a radius, punch in an address, or look up a single address, our Neighborhood Search products go above and beyond the industry standard. Vulcan7's Neighborhood Search can also be super helpful in helping you reconnect with your existing database. Simply upload your existing database, and quickly and easily fill in the blanks with those clients of yours you may have lost or missing contact data for.
Contact Us Today To Learn More About Our Best Deals
Learn the power of prospecting with Vulcan7
Vulcan 7 CEO, Ren Jones, sits down with Kim Houk, of Prospecting Today, and discuss how Vulcan 7 can help agents take more listings.
"Expired listing leads and FSBO leads are examples of real estate prospecting where the client needs your immediate help. It's 90% Now Business." - Ren Jones, CEO of Vulcan7
Circle Prospecting with Vulcan7
Many Real Estate agents depend on a circle prospecting software to give them accurate phone numbers in order to grow their business. That is because circle prospecting, just listed, and just sold calls are some of the most successful lead generation techniques in the real estate industry.
Learn strategies for circle prospecting and neighborhood farming, including how to best use circle prospecting software.
Every Mine Has More Dirt Than Gold, Check Out Our Prospector's Creed
Why should real estate agents prospect?
Real estate prospecting is an investment, that puts you ahead of the game. Prospecting realtors can have more leads per day than competing realtors that don't prospect. The best source of new leads is expired leads. Once listings expire, nearly 40% of them relist with a different agent in the next month. Tracking down these leads right after they expire is the best way to establish a foothold in the prospecting game. FSBO listings usually only last a couple weeks before the owners reach out to an agent for help. If you're calling these listings, you've got a great shot at scoring the lead.
What are the benefits of using a prospecting platform?
However, it's simply not feasible to manually look up expired listings every day and find accurate contact information. Using an online prospecting service will go a long way toward getting these leads under your control. Vulcan7 has a proven track record and history of assisting agents as they make the jump to prospecting.
Vulcan7 offers many tools to help agents during the real estate prospecting process. Clever use of these tools will keep you in contact with leads who are ready to move forward.
CUSTOMER RELATIONSHIP MANAGEMENT (CRM) Vulcan7 features a complete CRM system. Smart, integrated lead management allows you to track the status of your leads as you acquire them. The CRM program also allows subscribers to access Vulcan7's integrated neighborhood search add products that get you real-life data about properties you're interested in. It even covers scripts and objections, walking you through what to say and how to overcome potential obstacles. The Vulcan7 CRM also allows you to import the contacts in your database. You can then use the email campaigns built into the CRM to reach your sphere or to new leads who've opted in.

DIALER. A strong dialer gets you in contact with leads four times as fast as manually punching the numbers in. The Vulcan7 dialer allows you to disposition, tag, and folder contacts while in a dial session, as well as pausing or selecting to go onto the next contact.
Video email Vulcan7 integrates video campaigns with emails and allows you to connect with your sphere and leads who have opted in. Video allows you to reconnect with your database, stand out from the pack, and connect with people at a personal level.
I've been with Vulcan7 for 7 years, and I am still with them. After trying all of the others I finally found something that will help me reach my goal each month! I don't know how you find more ways to reach sellers than the other services but you have certainly helped me make a lot more money every year!
- BILL GABBARD, Cincinnati, OH
Bill Gabbard Group
Vulcan7 is the most innovative tool available for agents who prospect daily. As a client, for the past 4 years, I have consistently added an additional $90,000 to $110,000 to my end of year GCI. Vulcan7 has been instrumental in bringing my real estate business to the next level.
- DAVID BECKMAN, Alexandria, LA
Realty Executives of Alexandria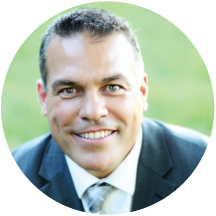 I have tried everything out there. Vulcan7 has become the bedrock of my business. I can count on their data to be accurate and on time. I am convinced that their platform is the most powerful way to build seller business.
-  BERNIE GALLERANI, Nashville, TN
Premier Coaching Client
If you'd like an increase in fresh, strong leads every day, Vulcan7 is a must-have. Give us a call at 513-217-9570 or check out our contact page to submit a request online. We can't wait to help you take your prospecting to the next level!
Call Now To Learn
About Our Best Offers