From Moped to 7 Figure Income with Vulcan7
25 year-old Superstar Now Earns 7 Figures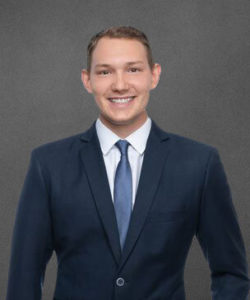 HOURS SPENT PROSPECTING EACH DAY
YEARS TO AN INCREDIBLE INCOME
Powering through with Vulcan7
When Devin wasn't doing everything his trainer Dean prescribed, Dean gave Devin one hour to make up his mind if he was willing to be held accountable for his own success. Devin began calling expireds and FSBOs for 90 minutes daily, a practice he continues to this day. He then spends 90 more minutes on lead follow-up and research for a total of 3 hours daily Monday through Friday.
Succeeding with Vulcan7
The "I don't want to" voice will not prevail when someone is holding you accountable. Devin hears three common objections: the seller doesn't want to sell/changed mind, the seller is re-listing with the same agent, and the seller is going to rent the home out. Devin doesn't always believe these objections. He sees them as a homeowner's way of trying to slow agents down, check them out, and weed them out. He responds succinctly and simply and goes for the close with high energy, confidence, and a sense of urgency.
How Devin Captured His First $1.6 Million Deal, With Minimal Confidence!
Devin was absolutely terrified prior to his first expired listing appointment. He cites that he literally pulled up a Mike Ferry listing presentation video the morning of his first appointment, and took lots of notes. Something that really stuck with him from that was the mention that 'Listen, this is your business, they don't know how it's supposed to work, just write down the checklist, and refer to it, and just follow it!' Devin went on to walk through the checklist, and the rest of Mike Ferry's advice, and it resulted in him capturing his first deal. Which happened to be for $1.6 Million!
Devin quickly realized after that following the 'system' really works. Realizing you have to have some sort of plan was half the battle. Right after that he signed up for coaching. He actually even struggled a bit with coaching for about 6 months, until his coach called him out about not practicing consistent dialing habits. After that he hasn't looked back, and has been capturing consistent income ever since.
'I built the entire foundation for my practice using Vulcan7...I was quickly able to build up and grow a multi-million dollar real estate company on this one tool alone!"
CHECK OUT THE FULL ROADMAP EPISODE
Do the Same with your Business!
9 out of 10 FSBO listings fail to sell without an agent getting involved, FSBOs are a valuable lead source for prospecting
Target any neighborhood quickly & precisely. Advanced filters such as likely to list, absentee owners, multi-family, non-owner occupied, and MORE!