It's Time to Up Your Lead Follow-Up Game
For today's post, we go back to a special RoadMap show from February of this year. Ren and Carley Hathaway did a free-wheeling refresher course on lead follow-up.
It's impossible to underestimate the value of effective, and persistent lead follow-up. In fact, it is estimated that 70-75% of all listing appointments are set in a lead follow up call. So, if you're not working your leads, you are leaving a lot of appointments on the table for other agents to scoop up.
But to discuss lead follow-up, it might help to first define a lead. Some agents might work off the assumption that having any contact in a file constitutes a lead. Perhaps that is correct in one sense. However, high-performing real estate professionals work off a totally different assumption when it comes to defining a lead: it's someone who is ready to buy or sell within 7-10 days! In other words, a hot lead.
Let's look at this another way. The more aggressive your annual transaction goal, the fewer leads you will hold, and those leads will have very short windows for action. For example:
Goal is 20 transactions per year: your prospect is anybody, regardless of when they want to act. If you're in this category, you might have hundreds of leads in your CRM, but few, if any, have a sense of urgency
Goal is 50 transactions: you'll have leads who are looking to act within 30-50 days
Goal is 100 transactions: your leads are indicating they will do something within 3 weeks
Goal is 150+: you're only interested in prospects who are ready to move within a week or so
The point here is simple: to play at a high level, you need to focus your energy on those homeowners who have a stated sense of urgency. Which means, you have to be working the phones consistently to get clarity on a prospect's intentions.
One of the biggest traps agents fall into is self-talk that sounds something like this: "I don't want call too much because I'll seem pushy. I don't want to bother them. They have my contact information and can call me when they're ready." But the truth is, for someone who is motivated to sell, your call may be exactly the thing they were looking for at that moment. In fact, lots of prospects are "ripe for the picking" and might use your call as the motivation to act immediately.
So, what's the key to effective and productive lead follow-up?  Here are a few tips:
Focus on your Vulcan 7 Expired and FSBO leads and call frequently because these are people who are motivated to move their property quickly. Call every few days, or perhaps daily at first.
Remember you can't motivate a waffler! If you can't help someone, move on.
Know how to ask good questions. Ask the "what's important" questions, and dig as deep as you can. "What's the most important thing as you consider your next home?"
Be genuinely excited as you learn more about the prospect's desires. Perhaps they'll share that they're new empty nesters and have dreamed of living in the country. Affirm their dream, then follow up by asking: "How important is it for your to be in the country within the next few months."
Honestly rank your leads based on the probability they are ready to act: 90% probability, 70%, etc. And don't hesitate to throw away those leads at the bottom of the barrel.
Overcome call reluctance by writing down the potential commission on a Post-it note. Keep it close to your phone as motivation to learn as much as you can about the prospect's intentions.
One final observation: many agents are afraid to dig too deep in their follow-up efforts for fear they will discover that they don't actually have a true lead. But it's better to know the truth than to waste a lot of time chasing a phantom.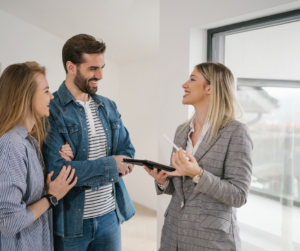 INTRODUCTION This blog post was created for one of the…
Read More