SHORT SALE REALTOR is one area of real estate sales that is often overlooked or, in many cases, avoided because of its potential complexity.
Vulcan7 clients can access the industry's best pre-foreclosure or SHORT SALE LEADS. We recognize that, depending on your market, helping pre-foreclosure homeowners list and sell their homes can be a good business source. Plus, pre-foreclosure homes tend not to be competitive, giving a proactive agent a greater opportunity to succeed.
However, before you jump into the short sale arena, knowing how this niche works and what you need to know to maximize your efforts is important. This post will cover how a short sale evolves from the pre-foreclosure process. We will discuss how you can find SHORTSALE LEADS and the ethical and legal considerations of working with short-sale homeowners.
THE PRE-FORECLOSURE PROCESS
The precursor to a SHORT SALE REALTORS is pre-foreclosure.
Pre-foreclosure in real estate refers to the initial stage of the foreclosure process when a homeowner has fallen behind on their mortgage payments, and the lender has initiated proceedings to take ownership of the property due to non-payment. It is the period of time after a homeowner has missed payments but before the property is officially foreclosed upon and sold at auction or through other means.
Here's how pre-foreclosure typically works:
Missed Payments: The homeowner starts missing mortgage payments, often due to financial difficulties such as job loss, medical expenses, divorce, or other financial challenges.
Lender Notification: After a certain number of missed payments, the mortgage lender will typically send a notice to the homeowner informing them that they are in default on their mortgage and are at risk of foreclosure. This notice is often called a "notice of default" or
Opportunity to Cure: In many cases, the homeowner is given a specific period, known as a "grace period," to bring their mortgage payments current and resolve the default. This allows them an opportunity to avoid foreclosure.
Public Record: The NOD is public and may appear in local newspapers or public records. This can attract the attention of real estate investors and buyers looking for potential deals.
Sale or Resolution: During the pre-foreclosure period, the homeowner may work with their lender to find a resolution, such as a loan modification, repayment plans, or a short sale. Alternatively, the lender may proceed with foreclosure if the homeowner cannot resolve the default and bring the mortgage current.
It is worth noting that as most COVID-related forbearance ends, we see a related uptick in pre-foreclosure activity.
Foreclosure starts up 15 percent from last year.
135,065 U.S. properties started foreclosure in the first six months of 2023, up 15 percent from last year's first half and 36 percent from the first half of 2020.
The average time to foreclose hits an all-time high.
Properties foreclosed in Q2 2023 had been in the foreclosure process for an average of 1,212 days, the highest number of average days to foreclose since Q1 2018. That figure was up 28 percent from the previous quarter and 28 percent from Q2 2022.
WHAT IS A REALTORS SHORT SALE?
A short sale is a transaction in which the lender, or lenders, agree to accept less than the mortgage amount owed by the current homeowner. In other words, the home's sale price is "short" of the total mortgage debt, and the homeowner typically requires approval from their mortgage lender(s) to proceed with the sale. In some cases, the difference is forgiven by the lender, and in others, the homeowner must make arrangements with the lender to settle the remainder of the debt.
Since SHORT SALES REALTORS generally cost the lender less than a foreclosure, it can be a viable way for a lender to minimize losses.
A short sale can also be the best option for homeowners who are "upside down" on mortgages because a short sale may not hurt their credit history as much as a foreclosure. As a result, homeowners may qualify for another mortgage sooner once they get back on their feet financially.
Here's how a short sale generally works:
Listing the Property: The homeowner lists the property for sale on the real estate market, usually with the assistance of a real estate agent.
Offer and Negotiation: When a potential buyer makes an offer on the property, the offer is subject to the homeowner's mortgage lender(s) approval. The homeowner and their real estate agent work with the lender(s) to negotiate the terms of the sale, including the sale price.
Lender Approval: The homeowner's lender(s) assess the offer and determine whether to approve the short sale. They may require financial documentation from the homeowner to verify their hardship.
Sale Completion: If the lender(s) approve the short sale, the sale proceeds like a traditional real estate transaction. The property is sold to the buyer, and the funds from the sale are used to pay off as much of the mortgage debt as possible. In many cases, the homeowner will still have some debt forgiven by the lender(s).
FINDING SHORT SALE LEADS
For the purpose of this discussion, we use pre-foreclosure and short sale leads interchangeably.
As mentioned at the outset of this post, your best source for pre-foreclosure or SHORT SALE LEADS, is Vulcan7.  Vulcan7 provides industry-standard data, including cell numbers and email addresses, for these distressed property owners who have entered the pre-foreclosure process. You can also purchase enhanced premium leads to get even more contact information per lead!
Vulcan7 also leverages the power of A.I. to help agents determine which pre-foreclosure property is "likely to list" in the near future.
Finally, Vulcan7's state-of-the-art DIALING SYSTEM and CRM to have more conversations with these homeowners who need your help.
If you're not ready to invest in a proven real estate lead generation system like Vulcan7, here are some common strategies you can use to identify potential pre-foreclosure properties and reach out to distressed homeowners:
Public Records: Real estate agents can search public records, such as notices of default and lis pendens, which are legal documents filed by lenders to initiate foreclosure. These records are typically available at the county clerk's office or online through public databases.
SHORT SALE WEBSITE: Many foreclosure listings and services are available online. Real estate agents can subscribe to these services or websites that provide up-to-date information on pre-foreclosure properties in their target areas.
Networking: Agents can build relationships with professionals who work in the mortgage and banking industry, including loan officers, appraisers, and bank employees. These individuals may have insights into homeowners struggling with their mortgage payments.
Direct Mail Marketing: Real estate agents can send targeted direct mail campaigns to homeowners in pre-foreclosure, offering assistance selling their properties. This approach requires compliance with local regulations and privacy laws.
Public Notices: Monitor local newspapers and online publications that publish foreclosure notices or legal proceedings. This information can lead to potential pre-foreclosure leads.
ETHICAL CONSIDERATIONS WHEN PROSPECTING PRE-FORECLOSURE LEADS
Prospecting pre-foreclosure leads in real estate can present various ethical considerations and challenges. It's essential for real estate professionals to approach this process with sensitivity and ethical standards in mind. Here are some ethical issues to be aware of:
Transparency and Honesty: Real estate agents must be transparent and honest when communicating with homeowners in pre-foreclosure. Misleading or making false promises can be unethical and potentially harmful to distressed homeowners.
Respecting Vulnerability: Homeowners facing foreclosure are often vulnerable and emotionally charged. Real estate agents should approach them empathetically and respect their privacy and dignity.
Avoiding Predatory Practices: Agents should not engage in predatory practices, such as pressuring homeowners to sell their properties for significantly less than market value or taking advantage of their financial distress.
Fair Compensation: When negotiating with distressed homeowners, agents should ensure that the transaction terms, including their commissions, are fair and transparent. Unreasonably high commissions or hidden fees can be unethical.
Conflicts of Interest: Real estate agents must carefully manage any potential conflicts of interest. For example, if an agent has a personal relationship with a homeowner in pre-foreclosure, they should disclose this relationship and act in the homeowner's best interests.
Compliance with Laws and Regulations: Agents should be aware of and comply with all relevant laws and regulations governing real estate transactions, foreclosure, and consumer protection in their jurisdiction.
Providing Information: Agents should provide homeowners with accurate and complete information about their options, including alternatives to selling, such as loan modifications, refinancing, or government assistance programs.
SHORT SALE MARKETING: As outlined above, agents must be delicate in approaching a REALTORS SHORT SALE. You can use carefully worded SHORT SALE MARKETING LETTERS or a SHORT SALE FLYER to position yourself and your capabilities with the homeowner.
CHALLENGES OF WORKING SHORT SALES
With the increase in pre-foreclosures, we will likely see a related increase in short-sale activity. The N.A.R. outlined the most common challenges agents will face if they pursue pre-foreclosure homeowners who would like to short-sell:
Limited experience. Many real estate agents are new to the short sales process, a difficulty compounded by many lenders' lack of sufficient and experienced staff to process short sales. Even if agents are experienced, most servicers are understaffed and still not adequately trained, making negotiating a short sale difficult.
Absence of a uniform process and application. Until HAFA (Home Affordable Foreclosure Alternatives) guidelines were established, both short-sales documents and processes were lender-specific, making it difficult and time-consuming for agents to become knowledgeable and efficient in facilitating these transactions.
Multiple lenders. When more than one lender is involved, the negotiations are much more difficult. In the past, second lien holders held up the transaction to exert the largest possible payment in exchange for releasing their lien, even though they would get nothing in foreclosure. This practice is less common today.
Because of these challenges, the N.A.R. cites several difficulties agents have reported when working with short sales: unresponsive lenders, lost documents that require multiple submissions, inaccurate or unrealistic home value assessments, and long processing delays, which cause buyers to walk away and harm distressed sellers.
CONTACT US to learn more about Vulcan7's pre-foreclosure leads/SHORT SALE LEADS and our entire lead generation platform.
SOURCE: https://www.attomdata.com/news/market-trends/foreclosures/attom-mid-year-2023-u-s-foreclosure-market-report/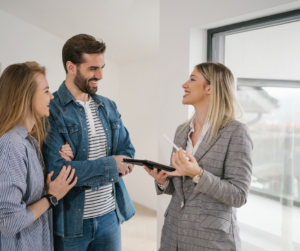 INTRODUCTION This blog post was created for one of the…
Read More