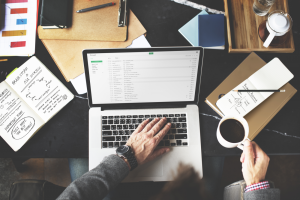 Get Serious About Marketing in 2018
It's time to get serious about marketing.
Regardless your 2017 transaction performance, life in real estate won't get easier in 2018. Your competitors are hungrier and technology continues to turn the industry on its head.
Put yourself in the shoes of the prospective homeowner. You are bombarded with postcards, cold calls, emails and bus-stop benches featuring good-looking real estate agents who are "ready to go to work for you."
The question is: how do you differentiate from this sea of me-too agents? If you've built a strong sphere of influence, you can hope for good references. But beyond that, how do you build awareness of your business and give some a reason to consider using you when they are ready to sell?
The key is to embrace marketing in order to build your personal brand. A strong personal brand helps to differentiate you, to establish credibility with prospective clients.
Marketing is not optional.  It is a necessity. You need to tell your story, to engage and connect with consumers.
That's why this is the perfect time of year to consider what you'll do to build your personal brand in 2018.  Here are a few thoughts:
Get serious about investing in your brand: many small businesses make the mistake of thinking of marketing as an expense instead of an investment. Push yourself to set aside a minimum of 10% of your net to marketing your personal brand. Add it to your family budget.  Find the money now and make the commitment, otherwise, you'll find somewhere else to spend the money.
Get serious about your value proposition: what makes you different vis-a-vis other agents in your competitive set?  Can you focus on a style of home or a specific neighborhood? Can you create a unique offering, such as the use of a professional photographer?
Get serious about your branding elements: this is a good time to assess the "look" of your business. Should you develop a new logo (assuming you have one now). Are you collateral materials professional looking and something you'd be proud to leave in a prospect's living room?
Get serious about your website: your website is your calling card.  Most agents are using a site that is, on average, five years old.  Your site is about much more than showing your listings. It's about telling people who you are and what you stand for.
Get serious about content marketing: if you have a blog-ready website, hire someone to write a post or two for you every week. You can repurpose those posts on your social media sites to drive traffic back to your site.  Post something of value to your audience (i.e. 5 great new restaurants within five miles of a certain neighborhood).  Don't post your newest listing.
Get serious about video: yes, you can't stand the way you look on the screen. You need to get over that and jump in because video will redefine your business if used correctly. Consider something like video email as an easy way to jump in and engage prospects.
This is the perfect time to get serious about how you want to build your personal brand in 2018.
Radio and Digital can help you get started through our 4-week, one-on-one coaching series called Brand YOUniversity.  To learn more, contact us.
Have a great 2018.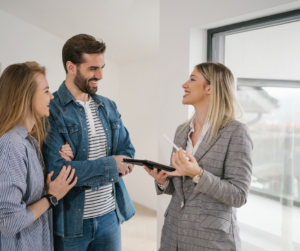 INTRODUCTION This blog post was created for one of the…
Read More