Make a Difference with Improved Interior Images
We all know curb appeal is essential to marketing properties, and in today's high-tech age, that doesn't even mean an in-person look-see. Now, most buyers are reviewing potential homes online and judging whether they want to see a property based on photos, or "pix appeal". No matter what your property looks like in person, without top notch photography, you may not even get the chance to show it.
What's an agent to do? It's crucial to invest in excellent photos of any property, but that doesn't mean spending an arm and a leg. There's a middle ground between high-end architectural photography and shooting snaps on your phone. Let's reviews some tips for getting the shots you need as a DIY to best showcase homes and deliver results to your clients.
Invest in the right equipment. If you plan to shoot your own photos, the first thing to do is buy a good camera. Any point-and-shoot digital with more than five megapixels will do the trick for you, so head on down to Best Buy and tell the professionals in the camera section what you need.
Stage your house. Staging goes beyond cleaning and means not only taking the goofy refrigerator magnets down and stashing clutter in closets but even bringing in fresh flowers or stylish candlesticks to set the stage.
Lighting, lighting, lighting. The right lighting can make or break any photo, and professional photographers advise using as much natural lighting as possible. Open curtains. Turn on lamps. The best times to shoot are the east side of the house in the morning and the west side in the afternoon. Don't take interior shots on a rainy or gloomy day, but conversely, an overcast day is best for photographing exteriors as clouds cut down on shadows.
Pick the best angles. Nobody puts Baby in a corner, but you should be in one. Taking photos from the corner of a room allows you to capture the widest angle on interior shots and can make even a small room appear larger.
Take plenty of photos. The beauty of digital cameras is that you can take as many photos as you want without worrying about developing film. It's better to have too many photos to choose from than not enough, so shoot away!
Check out pro tips. Professional architectural and interior photographers suggest using a tripod – our hands aren't as steady as we might think – and play with angles. Shooting photos from light switch height provides an intimate feeling, as though the viewer is in the room, while photos taken from standing height give viewers the impression they are looking down on the room.
Finally, don't be afraid of retouching photos. There are a number of online tools, including Picnik and Snipshot that allow you crop, highlight, and lighten photography. Play around with your camera before you have to shoot for a client and practice editing, and by the time your services are needed, you'll be shooting like a pro.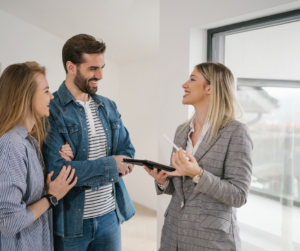 INTRODUCTION This blog post was created for one of the…
Read More