Many of us in the real estate business have heard it's easier to keep current customers happy than to find new customers. In fact, referrals are the mother's milk of almost any business but certainly so in real estate.
Despite that, few professionals receive enough training and guidance on nurturing and retaining our clients and leveraging them for referrals. More emphasis is on lead generation – and to be clear, that's important – than on keeping our sources of referrals satisfied. Let's examine proven strategies for cultivating referrals because when they are happy, they will generate more business for you.
Service comes first. Nothing sells like success. When you close a sale, you should not only view that customer as money in the bank now but as your best source of referrals down the road. Provide a closing gift – a year home warranty is a standard, but you can get creative with gifts of framed historic local maps, personalized items, or in cold areas, a snow blower. Continue to follow up with a client long after the deal is wrapped to see how they are enjoying their home.
Know your customer. Many agents focus on a particular type of client, be it first-time homeowners or couples wanting to downsize. This means you can become an expert in what this type of client needs, and enables you to target your service better.
Show clients you value their referrals. When a client or former client refers someone to you, time is of the essence. Follow up promptly to prove you value the relationship. Slowness to respond may not only cost you the current referral, but also future ones from your past client.
Stay in touch. Referrals may not translate into instant business, but that doesn't mean you shouldn't keep in touch. Make sure your e-mail list is up to date so you can continue to communicate with clients and possible referrals. Invite potential clients as well as your best sources of referrals to special events (got a table at a local charity or non-profit event? Invite your prospects!) and share community news with them.
Ask! The most important step is asking for referrals. Don't assume your clients, friends, and neighbors know you are looking for business so don't be shy about asking. Even better, when getting referrals, ask for an in-person meeting over coffee so you can get connected by someone who knows both you and your prospective client.
Finally, remember quality is always better than quantity and a number of excellent referral sources take time to build. Treat your best referral sources with excellent care, but continue to court all potential sources and with time, they will likely pay off.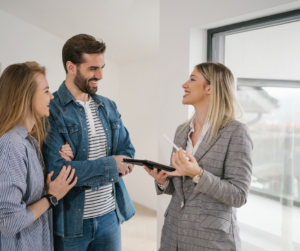 INTRODUCTION This blog post was created for one of the…
Read More