A Guide to the Do-Not-Call Registry
Unwanted sales calls and texts are a common source of frustration for consumers. In fact, they are consistently among the top complaints consumers register with the FCC every year.
The National Do-Not-Call Registry aims to protect consumers from these unwanted phone solicitations. While it has been around for over a decade, many still don't entirely understand how it works or what it can do.
That includes consumers, of course, as well as businesses, many of which want to comply and seek to understand the scope and nuances of the regulations.
The team at Vulcan7 created this handy guide to help you understand the Do-Not-Call Registry, both from an agent and consumer perspective.
HOW THE DO-NOT-CALL REGISTRY CAME TO BE
Although the idea behind the Do-Not-Call Registry, also referred to as the Do-Not-Call List, is simple enough, it took years to come to fruition.
Consistent consumer complaints spurred Congress to sign the Telephone Consumer Protection ACT (TCPA) in 1991. The TCPA outlined new restrictions on sales calls and the use of automated dialers and voicemail recordings. It also suggested the creation of a database of consumer phone numbers that shouldn't receive unsolicited sales calls.
While the Federal Trade Commission (FTC) adopted the TCPA guidelines, they chose not to move forward with the establishment of the phone number database.
That changed on June 27, 2003, when the FTC finally set up the Do-Not-Call Registry. Consumers could now register their phone number, and after 31 days unsolicited calls to that number were prohibited and punishable with a fine.
Within just 4 days, over 10 million phone numbers had been registered. By the registry's seventh birthday (2010) that number had topped 200 million.
WHAT TYPES OF CALLS DOES THE REGISTRY PROHIBIT?
It's important to understand what types of calls the registry prohibits.
The Do-Not-Call Registry applies to 1) unsolicited 2) sales calls to 3) personal phone numbers.
1) Let's first cover the "unsolicited" aspect.
If you and the company have an "existing relationship", a call is not considered unsolicited. This relationship exists if you have purchased, rented, or leased the businesses goods or services, or if any other financial transaction has taken place in the last 18 months. Or, if you have requested information, a price quote, or submitted an application in the last 3 months.
However, once you request that a company stop calling you, they are required to stop.
2) The next distinction is that the call must be a "sales" call. The following types of calls are not considered sales calls, and are therefore still allowed even if your number is on the registry:
Debt collection
Solicitations for charity
Political calls
Information calls
Surveys
3) Finally, prohibited calls only apply to personal/residential phone numbers.
Even though you can register a business phone number on the Do-Not-Call Registry, this doesn't prohibit unsolicited sales calls. If you have a business, you should keep this in mind before you use the same phone number for personal and business use.
HOW TO SIGN UP – ONLINE OR BY PHONE
Signing up for the National Do-Not-Call Registry is quick and easy.
To sign up online, go to https://www.donotcall.gov/ and proceed through the registration process. The FTC will ask for your email address, however, it is only used for confirmation and is not stored or associated with your phone number.
To sign up by phone, call 1-888-382-1222. With this method, there's no confirmation email, but you need to call from the phone number you wish to register.
Your phone number should be registered the following day, and within 31 days most sales calls should cease.
WHAT TO DO IF YOU CONTINUE TO GET UNWANTED CALLS
Remember that the registry only prohibits certain kinds of calls.
If you believe you are still receiving prohibited calls, start by confirming that your number is registered.
The FTC recommends not interacting with illegal sales calls or robocalls.
Do not press a number to be taken off a list
Do not try to speak to a person to be taken off a list
Both will likely lead to more calls as you've verified that you have a working number. Instead, just hang up and file a complaint.
If you get repeated calls from the same phone number, you may be able to set up call blocking with your provider. Be sure to check if there is a fee for this service.
HOW TO FILE A COMPLAINT
The process for filing a complaint about a sales call is similar to registering your number.
You can go to https://www.donotcall.gov/ and click the "Report it to the FTC" link. After that, you just provide some basic information on the illegal call.
Alternatively, you can call 1-888-382-1222.
WHEN RE-REGISTRATION IS NECESSARY
What's convenient about the Do-Not-Call Registry is that phone numbers in the database never expire. Once you register, you're good to go.
The exception is for phone numbers that get disconnected. Once a number's disconnected and given to a new person, it's automatically taken off the registry.
If you're in a situation where your number got disconnected and reconnected, there's a chance it could get removed. You can double-check on https://www.donotcall.gov/ or by calling 1-888-382-1222, and then re-register if you need to.
IS THE DO NOT CALL REGISTRY EFFECTIVE?
Signing up for the registry is certainly better than nothing. Most legitimate companies in the United States will check the registry and avoid your number if it's listed there. In addition to understanding that people who don't wish to be called are unlikely to be very good prospects, they also don't want to expose themselves to potentially hefty fines – which can exceed $40,000 per offense
Unfortunately, some technology has made it simple and cheap for scammers – oftentimes outside of the US – to blast out robocalls with pre-recorded messages. Often they do so with a fake caller ID (also known as Caller ID spoofing).
You can report these calls, and the FTC does its best to shut down these and other offending organizations, but it's not easy.
The FTC generally gets about 250,000 to 300,000 complaints monthly. Since phone companies don't hang on to call records forever, the FTC needs to get to a complaint before the phone company gets rid of that specific call data. And with fake caller IDs, it can take five or more subpoenas to find out what company was behind the call.
That said, the FTC hosts competitions with monetary prizes to help drive robocall killing innovations. Companies including Apple and Google have teamed up as part of an FCC task force to help fight the problem as well. So progress is being made.
Bottom line? The Do-Not-Call Registry will stop plenty of calls you don't want from coming your way. But it's not a magic bullet or an infallible solution.
WHAT SELLERS, BUSINESSES, AND TELEMARKETERS CAN DO TO COMPLY
It's important for businesses to comply with Do-Not-Call regulations in order to avoid fines, angry customers, and bad publicity.
Here are some steps and precautions companies should take:
Register to the National Do-Not-Call Registry to access numbers that should be scrubbed from lead lists.
Be aware of state lists and laws as well, as these may be different.
Maintain your own do-not-call (DNC) list. If a customer with an existing relationship asks to be removed from your list, you must comply.
Only make cold calls between 8am and 9pm. You must also identify yourself and the company you are calling from.
SUMMARY
The National Do-Not-Call Registry is a useful tool to help prevent unsolicited sales calls. While it's not perfect, it only takes a couple minutes to sign up, and then you can report companies that call you without your permission.
To recap, here's what you need to know about the Do-Not-Call Registry:
It's a national database of numbers that don't want sales calls that was launched in 2003
The only calls that are prohibited by the database are unsolicited sales calls to personal phone numbers.
You can sign up online or by phone.
You can also file complaints online or by phone, and violators can face costly fines from the FTC.
Once you sign up, you're on the list indefinitely unless you request to have your number taken off or your number gets disconnected.
The Do-Not-Call Registry is useful, but it has its limitations and scammers can often get around it.
There are many precautions businesses can take to comply.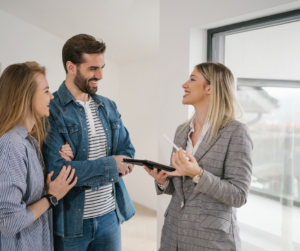 INTRODUCTION This blog post was created for one of the…
Read More