Find The Right Lead Gen Strategies For You
If there's one aspect of a business that keeps real estate professional awake at night, it's the constant grind of generating leads, for, without those, we get no new business.
But with some solid planning and a few savvy strategies, lead generation shouldn't be such a stressor. Pick a few of the following tactics, hone the ones that prove fruitful, and don't be afraid to test a new one every once in a while.
Your database. Of course, you always start with information already available to you. Don't get lazy: revisit how you are approaching your database and be sure you continue to provide timely, relevant information so you become a chief provider of real estate knowledge.
Target specific neighborhoods. If you've not used this strategy yourself, you're probably familiar with it. Many of us have lived in neighborhoods in which "that" agent – you know their name and face, even if you've not yet been in the market for an agent – drops newsletters in your mailbox and sends chatty, informational posts to your email. The term for targeting neighborhoods with high turnover is "geographic farming." Fancy name, but it simply means focusing on neighborhoods with at least eight percent turnover per year, and not a lot of competition. You might send 'just sold' postcards to homeowners in the area who have owned for at least three years and may be ripe to sell. Start an unbranded Facebook page to connect with neighbors.
Interact on social media. Note this doesn't say 'post,' it says 'interact.' Social media thrives on dialogue so it's not enough to brag on all your spectacular closings. You are providing a service and need to share content that may be interesting to your online community: everything shouldn't all be about you.
The beauty of open houses. Treat your open houses like marketing tools and not just a one-day event to push a single house. Get creative: go old-school and print fliers to drop in the neighborhood surrounding your next open house – you can introduce yourself as you knock on doors – and a little more technical. Utilize Facebook Live or Twitter's Periscope feature to create your own videos as you highlight features of each house and neighborhood.
Expired listings. Your job is to solve problems for clients, and homeowners who have an expired listing is going to be looking for assistance. Provide it! This is a golden opportunity to help someone sell their home and build your own network.
As you start testing strategies, don't be afraid to bounce ideas off trusted colleagues or to seek input from a professional coach. Give yourself plenty of time to refine your toolbox: Rome wasn't built in a day and it may take some effort and experience to find success.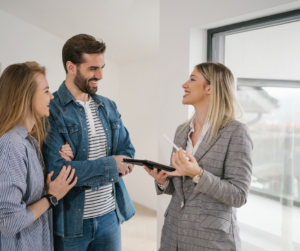 INTRODUCTION This blog post was created for one of the…
Read More