E-Mail Marketing Best Practices
E-mail marketing has become one of the most basic tools in any agent's tool kit, and while it's simple to do, it's not always easy to do it well or even correctly. As with all business practices, there are steps you can take that ensure you don't run afoul of marketing norms or worse yet, look inept and alienate yourself from potential business prospects.
As this is a vital part of successful marketing campaigns, we will likely visit this topic more than once, but in our first look at it, we'll review basic best practices for email.
Nail your welcome. Your mother probably told you there's only one chance to make a first impression, and she was right. The first email you send needs to captivate the reader with enough personal information about yourself to make the reader feel they know you. Your welcome should be personal, and this is also the time in which you set expectations: tell your reader how often they will hear from you, the type of content you will provide and give them your contact information.
Send test emails. If you've ever opened a blast e-mail only to find the included links don't work, you will understand the importance of testing emails to yourself before sending to your entire contact list. By testing, you can see how your campaign will appear on different types of devices and make sure your images look like you want them to.
Cut the spam. Be aware that certain design practices you may favor to show emphasis – all capital letters and exclamation marks – are also likely to trigger spam filters, particularly in the subject line. Keep your visual branding consistent with what's on your web page and social media profiles. Keep your campaigns personal and use first names: spam filters are likely to pick up campaigns that appear to be sent to an email address only.
A clean list is an effective list. If you've been building your list and haven't sent an email in a while, best practices dictate you send one to confirm readers still want to receive content from you. Anti-spam laws require you to post an 'unsubscribe' link on each email you send, so check to see what's included. And, if you have inactive subscribers who aren't opening your posts, remove them. For instance, if an email bounces three times or more, that's a good sign you need to remove the address.
Avoid excess code. Most emails are in HTML and don't support JavaScript, the latter of which is commonly used on web platforms. If you aren't technically inclined, you may wonder what we mean about coding, so we offer a simple example. Many e-mail programs block automatic image download. A general recommendation is 80 percent text to 20 percent images. Don't let your beautiful photos be the reason potential clients delete your e-mail!
In our next post, we will address the necessity of having subscribers opt-in and the best strategies for achieving maximum subscriptions.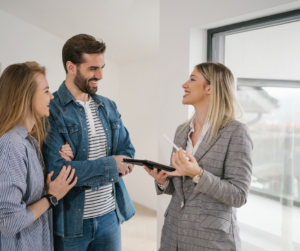 INTRODUCTION This blog post was created for one of the…
Read More