A Little Marketing Refresher
The beginning of any year is a great time to review some of the basics of the trade, so this week, we'll take a look at best practices for marketing. It's one of the most critical aspects to being successful in the real estate business, as you must market to stand out from the competition.
Refresh your marketing game with a handful of indispensable marketing tools:
A picture is worth a thousand words. High quality photography doesn't come cheap, but there are few more important marketing tactics: prospective clients are apt to judge whether they want to work with you by looking over your website and the inventory featured on it. You'll also want to include video tours of your properties, so look for a professional photographer who's also a videographer to same time. Please: don't use photos you take with your smart phone.
The social network. Surely by now we all realize the power of social media, but if not, get to know sites beyond Facebook as each one fills a different need. Twitter is an excellent vehicle for conducting question and answer sessions and Instagram is the perfect, user-friendly platform for real estate since it's all about photography. LinkedIn helps establish your professional credentials and gives you a platform to hold forth with expert opinions. There are a couple of keys to having a successful social media presence: the first is to respond quickly and keep people engaged. You might also check out HootSuite, a tool for managing all your social media accounts in one place: you can schedule your posts in advance through it.
Spin your Web. Many platforms exist that bill themselves as friendly to the DIY website builder but here's our advice: stay away. Your website will frequently be the first thing by which potential customers judge you and an amateurish site will lose you clients. Hire a pro to design your site and prepare by looking a number of other sites – look at hospitality and retail sites, as well as industry sites – to get a feel for what you like and dislike, so you can guide your designer.
Get reviews. Don't be afraid to solicit online Google reviews! Ask your satisfied customers to write about their experience: it will help boost your search engine optimization (SEO) rankings. Should you get a negative review, respond promptly. A cordial and candid response can sometimes mitigate damage.
Seek out free media. Most cities have lifestyle TV shows, particularly in the morning hours, and they are always looking for guests. Local newspapers in smaller markets may give you the opportunity to write a column on the state of the real estate market or provide other tips that will increase your visibility.
Remember, marketing doesn't necessarily have to be expensive or difficult. Winter is typically a slower time for sales so take this period to reassess your plan for 2019 and a successful sales cycle.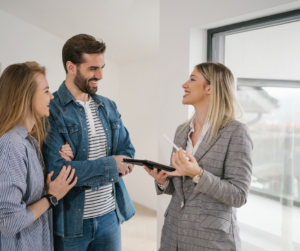 INTRODUCTION This blog post was created for one of the…
Read More