Let's talk about the 'F' word: Failure.
Fear of failure lurks within us all but rarely on motivational blogs does anyone address the issue directly. However, failure is as much of fact of life as death and taxes and we all – even the most successful super-agents – face it sometimes. Today, we address how best to prepare for the inevitable death of a deal and how to mentally recover and move to the next one.
Don't take it personally.Rare is the deal that falls through because of something you've done. Clients change their minds. Buyers can't line up financing. Moves fall through. The worst thing you can do is get deep in your head and internalize the failure. Hopefully, you've got more clients and inventory in the pipeline and you can shake off one loss and move on.
Use the experience to improve. Do a debrief to evaluate how you could have done things differently or review warning signs, so you can avoid similar situations in the future. Write a SWOT analysis (strengths, weaknesses, opportunities, threats) of your business. Don't be afraid to ask the client for a candid evaluation of your services and the process and finally, talk to a trusted colleague or mentor. Anyone who has been in real estate sales will have their own experiences to draw from in helping you find perspective on the issue.
Stress your strengths.That one deal falls through shouldn't be the end of a client relationship. If you are buyer's agent, overcome your client's disappointment by showing how you excel and moving quickly to find a better property. In this way, you can turn a temporary defeat into a success.
Seek referrals.You know that old saw about getting back in the saddle after falling off a horse, right? Even if you feel like a failure, you need to keep plugging and there's no better way to do that than reach out to past clients with whom you've enjoyed a fruitful and successful relationship to ask for referrals. Trust and relationships are integral parts of the industry and you've helped others, chances are good those people will step up to help you when you need assistance.
Buckle down.The loss of a deal or the sense of failure means you need to redouble your efforts for a while, until you recover the lost income or regain your momentum.
Finally, be kind to yourself. While failure is a part of life, it's not an enjoyable. Take a walk, get a cup of coffee and feel disappointed for a short while – and then move on. Because like many other aspects of life, pleasant and unpleasant, failure doesn't last forever.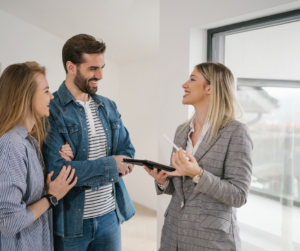 INTRODUCTION This blog post was created for one of the…
Read More