Real Estate Success: Universal Rules For All Agents
Just as the universe is governed by rules and laws that dictate how everything is connected, so does the practice of real estate have universal rules for real estate success.
There aren't shortcuts to becoming a top professional in your field. So, in this post, we review some of the general tenets that, if you follow diligently, will assure your longevity in the field.
Rules for Real Estate Success
Rule 1: Be an entrepreneur. Technically speaking, real estate agents are transactional, engaged in the sale of property. But, if you think of yourself as 'only' a salesperson, you won't achieve the highest level of real estate success. You must think of yourself as an entrepreneur, taking the long view on how you can grow your business using tried and true techniques while not being afraid of a few risks. An entrepreneur works hard on every facet of his business and if you do that, you'll be standing atop the heap regardless of market fluctuations and the passage of time.
Rule 2: Pick up the phone. Technology gives us the ability to automate many aspects of work: We can order drip marketing campaigns and promote our agencies through social media but there's no substitute for being proactive versus passive.  The most successful agents are those who develop solid relationships with clients early in their careers through open and frequent communication. Don't be afraid to go old school and pick up the phone. Many agents spend more time prospecting for new clients than building existing relationships with past ones. In case you don't already know, we're here to tell you it's easier to keep a client than to go out and start all over with a new one.
Rule 3: Define the transaction.  If you enter a sales pitch thinking you're selling a property or a deal, you're wrong. You're selling yourself. Redefine your thinking and your expectations. Don't be the agent that is so focused on landing the listing that you move on to the next deal after you place your sign in the client's yard. (Yes. This does happen.) Be diligent and scrupulous in following through with every stage of the sales process in order to maintain the reputation for excellence that keeps your clients giving referrals and coming back.
 Rule 4: Work the unpopular part of the cycle. Real estate, like all businesses, has a cycle based on consumer behavior. Trends show people move every seven to 10 years, and yet, as we've referenced, many agents get little repeat business. That's because they are too focused on the early part of that seven to 10-year cycle – when customers are in the active buy or sell stage. Once the deal is closed, the agent moves on and leaves two thirds of the cycle open to more enterprising agents who know the trick is relationship maintenance.
There are always technical tweaks to your business, but the universal rule for success in our business is no different from any other: Develop and maintain relationships and success will follow.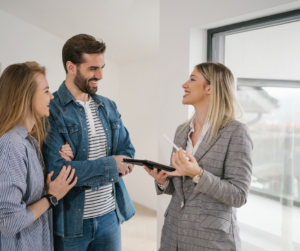 INTRODUCTION This blog post was created for one of the…
Read More