Contrary to what you may always have been led to believe, leadership skills aren't inborn. Some people may carry themselves with authority, but it's always possible to learn how to lead.
These are useful skills to have. You may not want to run your own brokerage one day, but the ability to present as an authority will never be anything but a help to your career.
Let's review the abilities you need to lead.
Have a vision. Few great leaders lack vision, and so must you have a vision in order to successfully lead others. Your vision can be small – from getting a few listings a month – to large – dominate the market! – but either way, you have to be able to convince your colleagues of an end result in order to convince them to come with you.
Embrace defeat. Industrialist Henry Ford said, "Failure is the simply the opportunity to begin again, this time more intelligently." Failure is one of the certainties of life as no one succeeds all the time. Leaders examine the process that led to failure and work to determine how to improve it. Denial gets you nowhere.
Be a leader, not a boss. A 'boss' tells people what to do. A 'leader' makes team members feel like they are working together. Instead of giving orders, a leader gives ownership and accountability to colleagues. A boss makes employees feel like task-doers, disengaged from their work, while a leader gives colleagues a sense of meaning in their joint effort. Participating as part of the team gives colleagues and employees the opportunity to learn and fulfill your agency's mission rather than just being order-takers.
Lead by example. Asking team members to behave in a certain way and showing contradictory values is a sure way to destroy your leadership potential. Walk your talk and you'll earn trust and respect.
Ask for help. One of the most common flaws of those in leadership positions is thinking they have to be perfect and show no mistakes. In fact, no one leads alone and asking for help when you need it is a great way to show your humanity, earn respect and be the team player you urge others to be.
Don't lose your curiosity. Some of the greatest leaders are those who keep open minds, always willing to learn new methods, to ask questions and to challenge norms. Every situation provides the opportunity to learn something new and the more you know, the better prepared you will be for any situation.
The best way to become a leader is to incorporate a few of these suggestions into your current job and look for opportunities in which to demonstrate your leadership skills.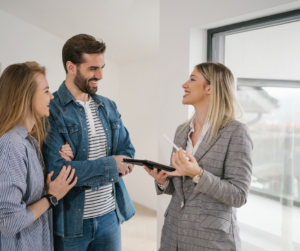 INTRODUCTION This blog post was created for one of the…
Read More