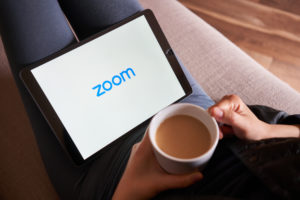 If you've been following this blog, you know our recent posts have all been about better engagement with prospects and your sphere. In large part, our focus on engagement is a response to the fear and confusion many real estate agents have experienced as a result of the COVID-19 lock-down.  We've repeatedly made the point that the market is active and you need to stay in touch in order to stay in the game.
Vulcan 7 prides itself on providing agents with superior tools to engage potential clients.  It starts with a world-class CRM and dialer, plus the best expired and FSBO listings, delivered to your inbox every morning.
Recently, we posted about taking your engagement to another level through our Vulcan 7/StoryTellr video email capability. Video email is a natural addition to the Vulcan 7 platform because it allows for a more intimate communication experience between you and your prospects.
But, since COVID-19 has changed the way we live and work, a new way to engage has taken over: Zoom conference calls.  It seems like everyone is participating in Zoom calls, from family reunions to college/high-school classes to support groups to company meetings.
What makes Zoom so popular is that it's consumer friendly, and cost efficient. A FREE Zoom account allows to have calls with two or more people for up to 40 minutes (you have unlimited time for two-person calls).  So, unless you're really long-winded, FREE should work for most people.  Plus, it's simple to set up a meeting and send an invitation from your various online calendars.
Now, Vulcan 7 has taken another step to make our service the most comprehensive available to top agents through our new Zoom Integration.
Users can now send a Zoom link directly from a contact or dial session.
Link your Zoom account with your Vulcan 7 account under 3rd party integrations. Then, in a dial session, or from a contact, you can send an email with a Zoom link (below):
It's really that simple and the perfect way to have instant, meaningful engagement with someone, whether it's a first-time contact with a new-expired prospect or a listing presentation to somebody ready to sell.
Important: you need to have your own Zoom account to activate the Vulcan 7/Zoom integration. But again, as we said above, it's FREE to set up a Zoom account, as long as you remember that you are limited to 40 minutes on calls with more than two people.
Vulcan 7 is thrilled to make it even easier than before to engage (and impress) your network of prospects.
Remember, if you have problems connecting your Zoom account to Vulcan 7, our customer support team is always just a phone call or live chat away.
Now, it's time to start Zoomin'.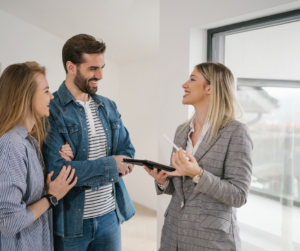 INTRODUCTION This blog post was created for one of the…
Read More