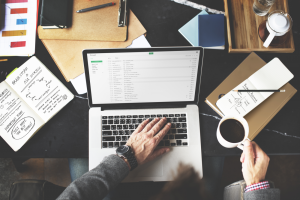 End the Year with a Video Email to your Sphere
Several weeks ago, we wrote about upping your prospecting game in November and December. This is typically a period many people (real estate agents and homeowners alike) dismiss as a terrible time to sell a home. Of course, this is hardly been a typical year. And that post highlighted a number of reasons why this holiday season, in particular, could yield tremendous revenue potential to focused, pro-active agents.
Hopefully, you've heeded those suggestions and are finding your end-of-year prospecting efforts fruitful.
In addition to prospecting for new listing through Vulcan 7, this is the perfect time to reach out to your sphere of influence. Most agents know the importance of staying engaged with their sphere, both for long-term, repeat business and, perhaps more importantly, referrals at any time of the year.
But because of the unprecedented level disruption caused by COVID, this is an ideal to reach out just to make an essential human-to-human connection, something that so many people crave.
To that end, perhaps you should consider a video email. Through your Vulcan 7 platform you have access to  StoryTellr video emails. The industry's premiere, video email application, StoryTellr gives you a powerful competitive advantage in your MLS. But, perhaps more importantly, a video email, delivered from-the-heart, is a great way to make more meaningful and personal engagement with your sphere.
Many Vulcan 7 agents use video email on an on-going basis as part of their prospecting strategy. But if you aren't using or are not even familiar with StoryTellr, here are a few important points to know:
Storytellr video emails are built into your Vulcan 7 platform and available with every account.
Designed by top-producing real estate agents for agents, the built-in video email capabilities simplify the process of creating and sharing personalized video emails to your database.
StoryTellr offers helpful tutorials to get you started, as well as several built in templates to keep your message fresh.
There are also several service upgrade options available once inside the Vulcan 7 platform. These upgrades give you access to more advanced assistance with creating video business cards or promotional videos.
And video email can be a powerful new business tool. According to Campaign Monitor, adding video to an email can increase open rates by 19% and click-rates by 65%, while reducing unsubscribe rates by 26%.
Beyond the stats, a video email allows those in your sphere to put a friendly face to a name, something that cannot be measured by data alone.
As to what you say, that will depend on your own personal style. But here are a few generic tips on creating your video email:
Unlike calling expireds and FSBOs, who likely have urgency to sell, reaching out to your sphere is much more of a soft-sell approach. This is especially true as we enter the heart of the holiday season, when many people may not be receptive to a hard-sell. "Hi, I just wanted to reach out to wish you and your family and happy and healthy holiday season…"
Nonetheless, you should still use the video email as an opportunity to remind your viewer that the market is healthy, and that you have a strong track record in December. And, of course, to ask for the referral should the person know of someone who wants to sell. "By the way, because of low interest rates, the market is really active. If you know anybody who is thinking of selling, I'd appreciate it if you would share my contact information…"
Be genuine, warm and as natural as possible in your delivery. You'll sound more authentic by scripting less. Oh, and don't forget to smile! Smiling not only sends a positive message to the prospect, but it helps your health and general well-being as well. "It's been a challenging year, hasn't it? But I see great things on the horizon…"
So, keep yourself top-of-mind by ending your year on a positive note with a heartfelt, video email to your sphere of influence.
IMPORTANT: While video email can be a powerful tool, it is critical that you utilize it in a legally compliant manner.  Agents MUST follow your own legal opt-in protocols to avoid being flagged as a spammer.
To learn more, check out StoryTellr video emails at Vulcan 7.com.
If you're lucky enough to be a Vulcan 7 client,…
Read More