How To Prepare For The Biggest Expired Listing Day Of The Year With Vulcan7
Note: As you gear up for 2021, we thought it might be helpful to share this post originally published in December, 2019. 
One aspect of real estate that many experienced agents have not yet tapped into (though, they ought to!) is Expired and FSBO listings.This section of the real estate industry can be extremely lucrative as long as you have the right knowledge, tools, and resources to access them. If your New Year's resolution is to grow your real estate business and get ahead of the game, then now more than ever is the best time to do so. 
Why? 
Because January 1st is the biggest expired listing day of the year — and, it's just around the corner. 
That's the knowledge. Now, you just need the tools and resources, which can be found in Vulcan7. Vulcan7 is the most accurate, powerful, and effective real estate seller lead generation resource to build your seller business, by helping you target Expired and FSBO leads that are in need of a real estate agent like you.
Be Ready to Work New Year's Day
In general, real estate agents have the luxury of working their own hours and setting their own schedules.The benefit of this is you have more time to do things that matter to you. The downside is that you may have to work when professionals in other industries have off. But, if you want to get those expired listings, you'll have to be ready to work on New Year's Day. 
January 1st is the most critical day for expired listings and FSBO listings in the entire year. On this day, any listings that were due to expire by the "end of the year", or essentially December 31st — will go back on the market and be up for grabs. Meanwhile, sellers who have listed their own homes are more likely to realize how pressing it is to get an agent to help out sooner than later. Therefore, you'll want to be ready when all of this happens. 
So, perhaps take it a little easy New Year's Eve, so you can wake up energized and motivated to contact those sellers in the morning — ideally while other agents are sleeping. The extra tens of thousands of dollars you can add to your 2020 real estate portfolio just by prospecting these unique listings should be enough motivation to get out of bed, especially if you're the type who doesn't mind prospecting daily. 
Do Research on FSBO and Expired Listings
Intrigued? That's a great start. But, if you really want to knock 'em dead New Year's Day, you'll have to do some research on FSBO and expired listings, first. Chances are that if you're an experienced real estate agent — or, even if you're new to the game — that you already have some idea about this specific area of the market. But, just to ensure you're totally comfortable, read up a little bit on FSBO and expired listings before you start prospecting.
To start, it's useful to know that nearly 40% of expired listings or expired leads re-list with a different agent within 30 days and nationwide, and that 9 of 10 FSBO's fail to sell on their own. This is the most profitable data you can have access to, so don't wait!
Familiarize Yourself with the Software
Digging through the MLS or other listing websites to find these expired and FSBO listings is certainly doable, but extremely time-consuming and counterproductive. While you may definitely see these listings appear on your MLS, there are dozens – if not hundreds – of others you're missing out on. Vulcan7 provides you with everything you need under one roof. Get new real estate seller leads daily, and reach home sellers with built-in tools. 
To start, you will meet with a member of the customer success team to assist you with one-on-one onboarding. They can teach you the ins and outs of using the software so that you're ready come New Year's Day. Choose your lead categories (whether or not you want information on expired leads, FSBO leads or both) and set up your geography filter to ensure you get the most relevant results. 
Other features of Vulcan7 include:
Data on For Rent By Owner Leads

Contact Management

Two Simultaneous Dialers Available – Call directly in the software

Neighborhood Search

Sales and Marketing Tools

StoryTellr Video Email

Usage Reporting
Prospect Those Leads! 
Once you've done your research and you're comfortable using Vulcan7, it's time to start prospecting those leads. You might be overwhelmed with all of the results, but Vulcan7 also provides tools to allow you to creatively contact as many listings as you can at once, for example, with their video email campaign wizard StoryTellr. 
But, before you start reaching out to these leads, make sure all your contact information is up-to-date. Additionally, if you haven't taken a new profile picture in a while or it's been years since you gave your own website a fresh look, be sure to do that so that prospective clients can see that you're a trustworthy and reliable professional. 
Though Vulcan7 will help you get started, it's up to you to use your savvy real estate, marketing, and sales skills to close the deal.
Vulcan7 can help you snag those expired listings that other real estate agents often ignore. This is already a section of the market that's underrated — real estate's best kept secret. With Vulcan7, you'll have the tools and resources at your fingertips to help you maximize your chances in taking on the maximum amount of expired listings. 
And, it's not too late. Contact us now and get those expired listings and FSBO listings before everyone else!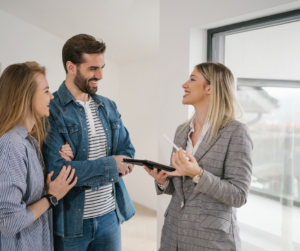 INTRODUCTION This blog post was created for one of the…
Read More