What Defines a Top Real Estate Performer?
Regular readers of this blog know that we like to focus much of the content on what's needed from both a psychological and emotional perspective to achieve success in real estate. It's not a business for the faint of heart, which is why we tend to reinforce the importance of keeping your head in the game. For example, last week's post dealt with one of the most important challenges facing any sales professional: how to deal with rejection.
Today, we look at the unique personality or character traits that tend to define top-performing real estate professionals. For the rare few, these traits come naturally. But most pros, regardless of tenure in the business, must constantly cultivate these traits to ensure long-term success.
We've identified six, common, success-driving qualities of top agents:
They believe in themselves: When we look at the most successful entrepreneurs, inventors-such as Gates or Musk or Zuckerberg- a common trait that links them all is an intense belief in themselves and their own ideas. They visualize, and can almost will their ideas to come to fruition. And, in particular, they are adept at overcoming the myriad challenges that face every original thinker. Do you believe in yourself?
They embrace risk: Top performers in all areas of endeavor take chances, such as leaving the steady paycheck to start a new business. They have confidence in their own abilities. Many top real estate pros started in other industries, but had a hunger to chart their own course, to operate on their own terms. What's your risk tolerance?
They have a solid work ethic: Nothing comes easy, especially in a hyper-competitive business such as real estate. Perhaps you've heard of the concept of "deliberate practice?" It's the process of continuously pushing your skill-sets forward. For most top real estate performers, this means showing up every morning at the same time, firing up Vulcan 7, and working the phones, no matter how they're feeling that day. Deliberate practice makes perfect. Are you a deliberate practice?
They understand it's a marathon: We all know the stories of new agents who make a cool million right out of the gate. But true, consistent, high performing real estate professionals understand that it's a long-game. They know how to just keep at it, even (and maybe especially) during down times. They are sure to celebrate small, incremental wins as a means of motivating themselves to keep pushing forward. Do you think long-term?
They are thick–skinned: Last week we wrote about the importance of handling rejection, which requires you to be thick-skinned. The difference between those who leave the business after a year or two, and those who persevere is simple: resilience! High achievers flourish because of the tenacity and resilience they can muster, day in and day out. These professionals know the difference between "doing" and "trying." They thrive when their back is against the wall, moving on to the next deal after absorbing important lessons from failures or disappointments. How resilient are you?
They are open–minded: Succeeding is about being willing to continue learning, to take in new ideas, and use evolving technology to craft new solutions to existing issues. It's also accepting that you don't know everything, and sometimes need to ask for help (otherwise known as humility). Are you open-minded to change?
Whether you come by these traits innately, or need to continuously work on them, understand that they are essential to long-term success in the real estate business. And, life in general.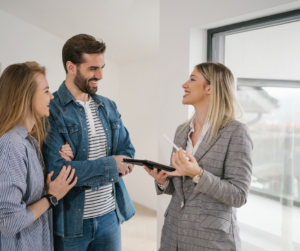 INTRODUCTION This blog post was created for one of the…
Read More