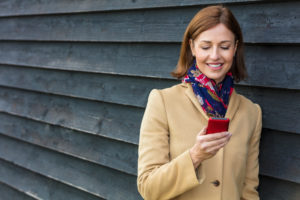 Mobile Callback: A Game-Changer for Real Estate Prospecting
A foundational principle at Vulcan7 is to continually improve upon the systems that have helped top real estate agents rise to the upper levels of our industry.  Our focus is on bringing our customers the kind of functionality that can take their prospecting efforts to new heights.
Today, we'll introduce you to Mobile Callback-a new prospecting phone number that brings inbound functionality to Vulcan7's industry leading lead generation and CRM system.
EASE AND CONVENIENCE
Mobile Callback is a unique, mobile phone number that can be used as your Caller ID during Vulcan7 dialing sessions. The number can also be posted wherever you promote yourself or your business. The key to Mobile Callback is that it you will know who's calling you back and you won't miss that call.
INSTANT CONTACT ACCESS
Let's walk through the process:
Before beginning your dial session, you add your custom Mobile Callback number to your Vulcan7 dialer/CRM. This is the number that your prospect will see.
If that prospect calls you back while you're at your computer, a Chrome extension allows you to instantly see who is calling your Caller ID; the prospect's file is instantly displayed.
You can also have the prospect's return call directed to your cell phone. Using the Vulcan7 mobile app, you'll instantly see who is calling, plus have access to their CRM file. See the screenshots below.
If you are away from your computer, you can choose to let the call go to voicemail OR answer it immediately.
NO SET UP FEES OR CONTRACTS
Mobile Callback was designed to work seamlessly with your Vulcan7 dialer/CRM. It empowers prospecting pros to work smarter and more efficiently, while helping them stay on top of their game at all times.
Vulcan7 agents can now try the prospecting freedom of Mobile Callback with no setup fees and no contacts. To learn more about Mobile Callback, take a few minutes to watch the tutorials you'll find when you log into your Vulcan7 CRM.
If you are not currently using Vulcan7, contact us at 513.217.9570, or leave us a message at https://www.vulcan7.com/sales/
If you're lucky enough to be a Vulcan 7 client,…
Read More