In-The-Moment Prospecting With Mobile Callback
Earlier this year, Vulcan7 added Mobile Callback to its best-in-class prospecting CRM.
What is Mobile Callback? Simply, a prospecting phone number that enables inbound functionality to Vulcan7s lead generation system.
Convenience and Simplicity
Mobile Callback provides a unique, mobile phone number that you can use as your Caller ID during Vulcan7 dialing sessions. You can also post the number wherever you promote your personal brand.
Mobile Callback is a powerful tool because it lets you know who's calling you back so you won't miss that call.
Here's How Mobile Callback Works
You add your custom Mobile Callback number to your Vulcan7 dialer/CRM prior to starting your dialing session. This Callback number becomes the number that your prospect will see.
If the prospect returns the call while you're still at your computer, a Chrome extension lets you instantly see who's calling your Caller ID. That prospect's file is retrieved and instantly displayed.
The prospect's call can also be re-directed to your cell phone, at which point the Vulcan7 mobile app instantly shows you who is calling, and can also show you their CRM file. See the screenshot below.
If you're away from your office and computer, you'll have the option to let the call move into voicemail OR answer it at that moment.
Easy to use, no setup fees!
Mobile Callback works hand-in-hand with Vulcan7, while making ongoing communication easier and more convenient than ever. Initially we are offering Mobile Callback with no setup fees and no contracts!
If you are not currently using Vulcan7, contact us at 513.217.9570, or leave us a message at https://www.vulcan7.com/sales/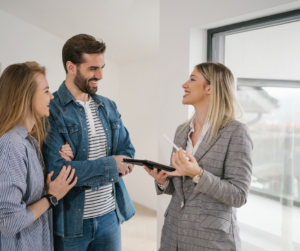 INTRODUCTION This blog post was created for one of the…
Read More