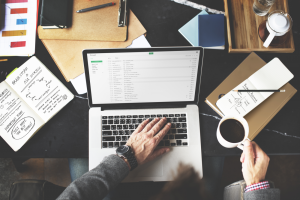 StoryTellr and the Power of Face-to-Face Connection
As a real estate agent, you understand the importance of staying connected to people. It's our lifeblood. In particular, you've been trained to appreciate the value of building a "sphere of influence" as the foundation of your business. By nurturing your sphere of influence, you create long-term opportunities for both repeat business and, perhaps more importantly, referrals.
All real estate agents have their own way of nurturing their sphere. Some use a drip email campaign.  Others use their Facebook or Instagram feeds. And, of course, periodic phone check-ins can be a standard part of your sphere marketing arsenal.
But if you are a Vulcan7 client, you have another tool that can help facilitate greater connection with their sphere: STORYTELLR VIDEO EMAIL
Storytellr video email capability is built into the Vulcan7 CRM platform and available with every account. Designed by top-producing real estate agents, the built-in video email capabilities simplifies the process of creating and sharing personalized video emails to your database. There are helpful tutorials to get you started, and several built in templates as well. There are also several service upgrade options available once inside the Vulcan7 platform, if you would like some more advanced assistance with creating video business cards or promotional videos.
Video email allows real estate agents the opportunity to engage their sphere in a more intimate way than a standard email.  It can be used to reinforce your value proposition, and provide an update as to the state of the market. Here's an example of a video email script that would work in August:
SUBJECT LINE: IT'S BACK TO SCHOOL SEASON FOR REAL ESTATE SALES
Hi, this is (agent) from (brokerage).  I can almost hear the school bells ringing as we enter August, the dog days of summer. Interest rates are still at record lows,  and I continue to see buyers looking for properties in great neighborhoods, like yours. Last August, I sold X homes in your area.  If you know someone who is interested in moving into your area, I'd love to take a few minutes to update you on the market.  My contact information is below.  Enjoy the rest of your summer
But, beyond the hard-sell, a video email can serve as a simple way to make a friendly connection to those in your sphere. Here are a few season-appropriate themes/suggestions to consider:
Simply connect: use this time as an opportunity to reassure your clients about the market, let them know that you've been thinking about them, and find out if there is anything you can do to help them.
Back-to-school tips: if you're a parent with school-age children at home, perhaps you can share tips on great, back-t0-school sales in the area.
Restaurant recommendations: as we continue to venture out (even with masks), perhaps you can offer your sphere a few restaurant recommendations to help support your local community.
Gardening tips: as summer winds down, it's the perfect time to video email those in your sphere who you know to be avid gardeners. Below is script for just such a email:
SUBJECT LINE: DON'T FORGET TO ORDER YOUR SPRING BULBS
Hi, this is (agent) from (brokerage).  I hope you're enjoying your summer so far. If you're a gardener like me, you'll be pruning and removing dead flowers from your annuals or rose bushes. You might also want to order those spring flowering bulbs.  I've been getting all of my flowers and plants at (X GARDEN CENTER/GREENHOUSE). Happy planting and pruning.
You get the idea!  You are a great resource inside your community, and you can probably think of a lot of other ideas, any of which could be handled with a traditional email or Facebook post.  But, in the era of Zoom, you might find a video email to be a nice, and refreshing, break from the expected.
IMPORTANT: While video email can be a powerful tool, it is critical that you utilize it in a legally compliant manner.  Agents MUST follow your own legal opt-in protocols to avoid being flagged as a spammer.
Enjoy the rest of your summer.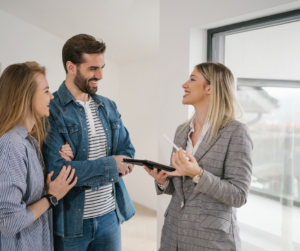 INTRODUCTION This blog post was created for one of the…
Read More