5 Tips to Follow When Choosing an Accountability Partner
In today's post we continue with the October theme of the importance of mindset in building a powerful real estate business.
Top real estate performers typically adhere to some basic, time-tested strategies to drive maximum financial performance:
Obsessively focus on phone prospecting on a regular basis
Invest in leading-edge lead gen/CRM software, such as Vulcan7
Embrace the value of paid coaching advice
Work with one or more accountability partners, often on a daily basis
Today we focus on accountability, of which there are two kinds:
Internal accountability: You hold yourself accountable to a set of internal standards that only you can influence.
External accountability: Another person holds you accountable to agreed-upon goals and/or metrics.
In either case, accountability is about releasing negative thoughts and embracing the reality that future success is in your hands.
An accountability partner is an individual with whom you mutually agree to coach and provide feedback on a regular basis. There are some obvious benefits to having an accountability partner:
You benefit from both receiving advice, but also giving advice to your partner. You can learn a lot about yourself by coaching another.
You have the flexibility to schedule time that is convenient for both of you. Typically, this is early in the day, before the possibility of unwanted interruptions.
Unlike a coaching relationship, it won't cost you anything to have one or more accountability partners.
Of course, the most obvious drawback of accountability partnerships is that you might have to go through a number of partners before finding the right match for both of you.
Whether you are new to accountability partners, or thinking about making a change, here are a few strategies to consider:
Trust is critical. Considering that you will be discussing personal, and likely specific information, such as financial goals, it's imperative that you find someone who you feel you can trust. Moreover, you need to feel comfortable that what you are discussing with your partner is confidential, and limited to the two of you.
Different strokes for different folks.If possible, find an accountability partner who differs in personality, and maybe even comes from a different industry (although it's preferable you work with someone who has the same challenges as you). But you clearly wants someone who will push back on you, and not just be a "yes person." The best way to grow is to have someone you can trust to be brutally honest with you.
Clarify expectations.Be clear with each other about all details of the relationship. How often do you want to meet? What time of day? Share your specific goals in order to be on the same page as to how the accountability relationship will proceed.
Discuss consequences. You can't have true accountability without consequences. Maybe you have cash penalties for missing or being late for a session. Or for falling short of your weekly prospecting goal. Such penalties acknowledge that you dropped the ball.But the truth is, just the idea that you might disappoint your accountability partner could be enough of a consequence.
It's a PARTNERship.Accountability partnerships are equitable, between peers. It's different than a hierarchical relationship, such as mentor or coach or a mentor. An accountability partner is there to keep you on track, not to be your sales manager. It's an important distinction to remember.
It's important to remember than accountability partnerships are not about making the other person feel guilty, or about imposing blame. You are there to motivate each other toward success goals. It can and should be an enjoyable relationship that, over time, may result in a valuable friendship.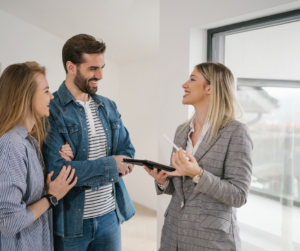 INTRODUCTION This blog post was created for one of the…
Read More