Top Producing Agents Do These 6 Things On a Regular Basis
For November, we're focused on the importance of accountability in building a successful real estate business. In this post, we look at personal accountability as part of the foundation of a production-focused mentality.
One thing we know about high-performing real estate agents is that they tend to share a similar quality: they are obsessively PRODUCTION-FOCUSED!
Yes, they know that the details of the business can be overwhelming (closings, previews, manage pendings, etc). But they don't let the details pull their focus off of critical, production-based activities, such as:
Lead generation
Lead follow up
Pre-qualifying
Role play/practice
Handling objections
Production-focused agents know that business will always flow when they are in a lead-generating mindset. They seem to be genetically-programmed to keep their new business pipeline full, to overflowing. In fact, most top performers spend anywhere from 70-80% of their time each year (day, week, month) on the aforementioned production activities.
Or, perhaps we should call them by their more motivating name: MONEY-MAKING activities.
If you're falling short of your goals, here are SIX tips shared by top-producing agents:
Top producers maintain high standards for themselves and their team. At any given time, they can tell you where they are relative to their goals. In other words, they are always tracking their numbers. If their results aren't where they want them to be, they move into "why" mode to figure out what needs to be changed to get back on course.
Top producers know this business is a "contact sport." They know their job is to keep calling in order to "offer their services" as many times as possible each day. Note the purposeful use of words in the previous sentence. Great sellers view the world from a consultative, or "service" perspective, which can help with motivation when prospecting. Above all, top agents know that they need to go after business, and never wait for it to come to them.
Top producers embrace the importance of routine. And, for most, this schedule starts with a commitment to lead generation every morning. Without fail. They have come to believe that honoring their daily prospecting schedule is the best, most proven, way to keep their pipeline full.
Top producers typically do their most productive work in the morning. Why? Because working the phones in the morning allows them to connect with new expireds before other agents. And no matter how long you've been in this business, you know that new expired listings represent the lowest-handing fruit on the tree of prospecting success.
Top producers establish boundaries to minimize distractions. It is very easy these days to allow distractions to take over any well-intended schedule. The key to managing distractions is to practice discipline in everything you do.
Top producers hold themselves accountable. Often, they have partners to help keep then accountable: coaches, role-players, mastermind groups. Whatever the mix, top performing real estate agents know that accountability often translates to continued success.
If you're business isn't where you think it should be, maybe you need to look at your "operating philosophy."
Are you spending 70-80% of your time on production (money)-focused activities? If not, why?
If you're mired in administrative (especially transactional) detail, maybe you need to hire a part-time admin to handle those details, freeing you up to earn the money you were meant to earn.
THINK PRODUCTION, and the money will come!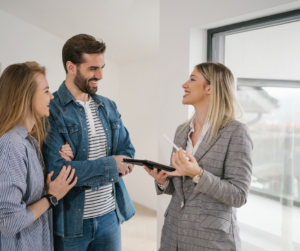 INTRODUCTION This blog post was created for one of the…
Read More