Actively Pursue Business, Or Passively Wait?
Did you know that only 3% of real estate agents across the U.S. are actively involved in prospecting?  Given this statistic, it's no wonder a small percentage of agents do the vast majority of transactions year after year.
Why do only 3% of agents prospect?  A common answer is fear of rejection.  Sure, there is rejection in prospecting, and there is also high reward.  You can choose not to take rejection personally.  Prospecting calls are business calls.  Simply move on to the next homeowner.  There are plenty who need your help, including expireds and FSBOs who have raised their hands as sellers, past expireds whose home values have likely increased since they went off-market, FRBO/investors who typically buy and sell multiple properties, and homeowners with recent listings and sales in their neighborhood who may be likely to list.
Real estate is a contact sport.  When you find ways to have more conversations about real estate with people you know AND people you don't know, you can help more homeowners.  It's your job to offer your service as many times as possible each day.
This two-minute video of agent Greg Sisson* explains how prospecting is the bridge to get you to your goals.
Do you want to take the easy route waiting for business to come to you, knowing that the path of least resistance typically yields the least results?  Or do you choose to proactively take action by setting specific goals for your business and prioritizing the daily activities necessary to achieve them?  The choice is yours.  Long term success in real estate does not happen by accident.  Choose to be part of the 3% of agents prospecting, and watch your business grow.
* Greg Sisson, EXP Realty, North Myrtle Beach, SC. Personally sells over 125 homes annually. Greg says: "Prospecting is the Bridge to Get You to Your Goals."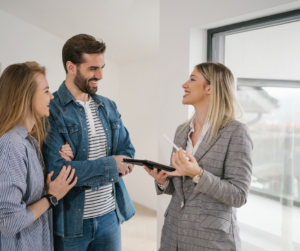 INTRODUCTION This blog post was created for one of the…
Read More