Consider Sending a Video Email to your Sphere
As we wind down 2021 and set our sites on the great year we're going to have in 2022, we thought this would be a good time to remind you of the importance of staying connected to those in your sphere of influence (SOI).
All top-producing agents understand the importance of nurturing their SOI. These are often the people (friends, relatives, business colleagues, former clients) who can serve as excellent sources of new revenue through referrals or a solid endorsement.
There's probably a good chance that you already have an SOI contact program in place. If that's the case, congratulations. If not, consider this a polite nudge to make SOI outreach an important part of your daily/weekly prospecting efforts in the coming year.
Whether or not you maintain ongoing communication with your SOI, one of the tools you might want to consider, especially at this time of year, is a VIDEO EMAIL. If you're a Vulcan7 client, you have access to our StoryTellr platform, a robust, easy-to-use system for sending out personalized emails to those in your sphere.
Video email is the perfect way to put a face to a name, and make a richer connection with those in your SOI.
Video email works. Consider:
Video emails can drive click-through and engagement rates by as much as 300%
According to Cisco, 33% of email recipients open emails based on the subject line and adding the word "video" to that subject line increases the open rate to as much as 46%
According to the eMail Marketer blog, more than half of all marketers who use video in email campaigns see increases in all key metrics, such as click-through rates, time-spent-reading, and shares.
As we said earlier, this is a good time of year to reach out to your SOI. And, if you use video email for your outreach, here are a few tips:
Brevity is key; keep it short and sweet. You don't need more than 30 seconds to make your point. For example, you might want to send a quick thank-you video email to say thank you for any business someone has sent your way in 2021.
Strive for relevance and avoid overkill. A video email is not the forum for lots of "selling." It's a casual, personal way to let them know you're out there and thinking of them.
Keep it light and friendly, which doesn't mean silly. And don't be too stiff. Probably the best advice is to strive for authenticity. If you can avoid scripting, do it.
Accept imperfection; your video doesn't have to be slick. Again, be authentic.
According to a study by the Litmus Group, less than 10% of respondents report using video email, with plans to use it again. This is obviously good news for those, LIKE YOU, who might be looking for a competitive edge in the market.
Start 2022 on a positive, personal note with a video email to your sphere of influence.
Happy New Year… and good luck in 2022.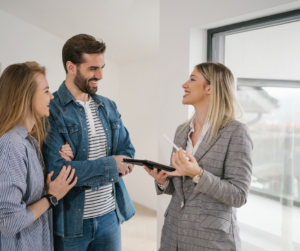 INTRODUCTION This blog post was created for one of the…
Read More