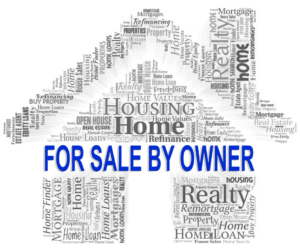 8 Tips for Success with For Sale by Owners
Whether you're a real estate veteran or relatively new to the industry, you probably know that For Sale by Owner (FSBO) listings continue to be an excellent source of revenue.
But either way, it's important to recognize that FSBO prospects require a bit more TLC than the average homeowner.  With that in mind, here are eight tips to consider when prospecting your Vulcan7 FSBO leads:
Stay in touch: Do your best to keep your name top of mind because FSBOs often get frustrated quickly when trying to go it alone. By staying in touch on a regular basis, you stand a better chance of being their go-to agent once they've had enough of going solo.
Take great notes. Or, maybe a better way to say this is: listen carefully during your initial prospecting call. Listen for motivation. Or opportunities to get in front of the homeowner. For example, you might find out your FSBO prospect is having an open house that weekend, which gives you a natural entrée to see the property.
Validate to build trust. Affirm your FSBO prospect's decision to so solo: "Great idea to sell on your I think you'll have a lot of success. And if you need any help, let me know." FSBOs need to discover, on their own, that they need a professional. By being patient and positive, you put yourself in an excellent position to get the listing when that decision is finally made.
Guide FSBOs with solid questions. Open-ended questions help to uncover the homeowner's motivation. For example, if the FSBO says "I'm selling on my own to save money," you might respond with: "That makes total sense, but let me ask, what does saving money look like to you?"
Ease up on the hard sell. Yes, persistence is important. But, an overly-aggressive approach might suggest to the homeowner that you think they made the wrong decision by selling on their own.
Pace yourself. Newer agents, in particular, can often be over-eager, assuming that it might be easier to get a listing from FSBOs who tend to be friendlier, and more accessible. But that attitude can backfire. Take it slow and steady.
Build rapport by building value. You want to build rapport and trust early on. By supporting a FSBO's efforts to sell in the short-term, they're more likely to remember when they're ready for a pro. Offer to help with paperwork. Give them advice on creating curb appeal. Show them you want to help.
Let them do most of the talking. Your instinct might be to do as much "selling" as possible in your initial contact. Instead, ask open-ended questions. A great rule-of-thumb is to allow your FSBO prospect to do about 70% of the talking in that first conversation.
You've probably heard this before, but it bears repeating: 90% of FSBOs go it alone to save on real estate commission. Build trust by affirming their decision. "I have no doubt that you can sell on your own."  Allow them time to see what it's like to sell on their own. When the time is right, you can ask: "If there would be a financial benefit to working with me, wouldn't you at least want to hear what I had to say?" 
It takes FSBOs about a month to appreciate how time-consuming it is to sell their own home. With a patient, value-added approach, you can set yourself up to be the "go-to agent" when the prospect finally throws up their hands and says: "It'll be worth it to pay a commission!"
If you're lucky enough to be a Vulcan 7 client,…
Read More