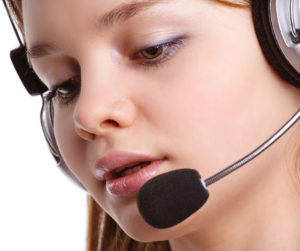 Use Real Estate Buyer Scripts to Drive More Revenue
One of the things we reinforce as often as possible at Vulcan7 is the importance of working with scripts. Without question, top-performing real estate agents have learned how to master the use of real estate scripts to control the flow and direction of every prospecting call.
In this post, we take a deep dive into the world of real estate scripts. Why do you need them? What can you do to master them? We'll also look at examples of some of the best real estate scripts being used in the industry today.
OVERVIEW
Many agents, especially those who are new to the industry, have the opinion that real estate agent scripts are limiting, or possibly make them sound robotic.  They feel as if they need to "go with the flow" when speaking with a prospect.
There is no doubt that sounding natural is a critical part of any prospecting call. You're not trying to "sell someone," you are looking for homeowners who need help.  When you learn how to master scripts for real estate agents, you will become comfortable with your delivery, and sound natural and friendly to the prospect. You'll also become a more effective listener.  Rather than being concerned about what you should say next, you can focus on listening to what homeowners need and what matters to them.
Before we jump into the nuts and bolts of scripts, let's step back and consider some of the important reasons why real estate scripts can play an important role in your business development efforts:
The importance of asking great questions. We often think of "scripts" as tools for actors to bring a character to life. In a sense, the same holds true for real estate agents. Proven scripts (like those you have access to within Vulcan7) serve to bring life to your efforts to engage a prospect. We know (and surely, you've heard) that the key to successful scripting is asking questions rather than reciting facts. A real estate prospecting script is a tool that asks compelling, open-ended questions.   Question-based prospecting scripts make perfect sense to motivated sellers. These scripts are designed to get the appointment so you can win their business.
Practice, practice, practice:  Know your scripts inside and out, and continue practicing to become more fluid and conversational. Master and internalize scripts to the point of "unconscious competence". Then you can truly LISTEN to learn the homeowner's needs and how you can help rather than thinking about what you should say next. One more thing: there's more to script practice than just repeating the words on the page/screen. You have to learn how to modulate your voice, add emphasis when the emphasis is needed, and use the proper phrasing.
Internalize your real estate scripts. As we suggested in the introduction to this blog post, our fragile egos often work overtime to convince us that we'd be better off without having to rely on real estate agent scripts. But here's the thing: one of your primary goals as a listing agent, especially a new listing agent, is to become intimately familiar with scripts for real estate agents. To master your scripts is to understand how to build rapport with your prospects and how to handle objections.  New agents should set a goal to memorize their basic scripts very early in their careers.
Perfect your scripts through role-play practice: Working with different role play partners with different personality types (driver, analytical, expressive, amiable) will help you become more adaptable. Consider working with a different role play partner each day of the week. Role-play practice scheduled in the 15-30 minutes prior to prospecting can serve as an effective warm-up before calling homeowners. Role-play with the same 100% energy and enthusiasm you bring to your prospecting calls. Stand to project your voice and to exude more energy and confidence. Record and listen to your role-play calls to learn what you can improve upon.
Practice handling rejection: You've worked hard to get this homeowner on the phone. Don't stop at the first "no" — ask one more question and close one more time than you are comfortable with. Don't be surprised when the additional question and additional close get your foot in the door. Homeowners want an assertive agent — you will be negotiating their contract!  Also, always keep in mind that prospecting calls are business calls. There is no reason to take rejection personally. Move on to the next homeowner – there are plenty out there who need your help.
LEAD SCRIPTS
For the remainder of this post, we'll look at real estate scripts that address a variety of scenarios most agents will face as they prospect each day.
Calling Expired Listing Prospects
There are several things to keep in mind with regard to prospecting Expireds:
They've already made their most important decision, that is, to sell their home. They are obviously open to working with a real estate agent.
They have a property they need or want to sell, and, at that moment, no assigned agent.
It's likely you've heard some or all of these stats before, but, if not, here are some important statistics that validate the revenue potential of Expireds:
Between 15-25% of listings do not sell for a combination of reasons, including marketing, price, condition and location.
Nearly 40% of all expired listings or expired leads will relist with a new agent within 30 days.
35% will leave their homes off of the market for at least a month.
Only 28% of expired listing homeowners will re-sign with their current agent.
Mike Ferry is one of the most successful and widely-recognized coaches in the real estate industry. He provides real estate agent script PDFs to his coaching clients. Following is one of Mike's proven scripts for  prospecting Expireds.  You will notice that Mike Ferry recommends repeating and affirming what the prospect says prior to moving to the next question on the script :
INTRO: Hi, I'm looking for _____________… my name is ____________ with _______________. I'm sure you've figured out that your home came up on our computer as an expired listing. I was calling to see:
When do you plan on interviewing the right agent for the job of selling your home? (Never!!) Terrific/Really?
If you sold your house, where would you go to next? (LA!) Terrific.
How soon do you have to be there? (Already). Ouch!
___________, what do you think stopped your home from selling? (Your agent). Really?
How did you happen to pick the last agent you listed with? (A referral?) Great!
What did that agent do that you liked best? (Nothing.) Ouch!
What do you feel they should have done? (Sold my house!). Really
What will you expect from the next agent you choose? (Sell my house!) Terrific!
Have you already chosen an agent to work with? (No). Wonderful.
I would like to apply for the job of selling your home. Are you familiar with the techniques I use to sell homes? (No.) You're kidding!
What would be the best time to show you…..Monday or Tuesday at _________?
If you look carefully at this script, you'll see that nearly all the questions are open-ended. This might be the most important lesson to take from this script. To the degree possible, you want to avoid questions that prompt a simple yes or no reply. A yes or no answer (especially a no) can stop a conversation dead in its tracks.
Pay attention to the flow of these questions, each one leading to the final question or call to action, which is to "get in the door."
Scripts for Calling FSBOs
Next to prospecting Expireds, For Sale by Owner prospects represent a tremendous revenue opportunity for real estate agents. In fact, some agents build their entire business by working with FSBOs. Between 75-95% of FSBOs will not get to the transaction phase and eventually list with an agent.  Here are some other  noteworthy facts about FSBOs from the National Association of Realtors:
It is estimated that FSBOs account for about 7% of all real estate transactions in the U.S.
In 2021, the average FSBO home sold for $260,000. In the same year, agent-sold homes went for $318,000, or 22% more than FSBO sales.
Using third-party aggregators (44%), yard signs (37%), and word-of-mouth (27%) are the three most common methods for FSBOs to market their homes.
When queried on their biggest challenges, FSBOs site prepping their property for sale (12%), paperwork (10%), and selling in a timely manner (9%).
36% of FSBOs cite saving on agent commissions as the #1 reason to sell on their own.
Highly successful real estate agent and coach Brandon Mulrenin launched his real estate career by focusing on FSBOs.
Brandon uses a two-pronged script approach when working with FSBOs.  His initial goal is to secure as many preview appointments as possible. To that end, he uses the following script:
Hi (Name)?
This is Brandon. I'm a local realtor and I'm not sure now's the right time, but I was hoping to tell you why I was calling, and then you can decide if we should continue or not. Fair enough?
OK, great! I'm calling about the home for sale on Main Street, and I understand you're selling for sale by owner. Is that correct?
Got it! I absolutely respect that and think it's smart in this market regardless of what other realtors may say. I was curious if you're open to the idea of a realtor bringing you a potential buyer for your home?
Perfect! I was planning to preview some homes like yours this week before getting to work and was hoping to see yours as well. Will you be home tomorrow between 4&6 PM to show me the home if I was able to stop by quickly?
Great! I'll plan on seeing the home tomorrow right around 4 PM, and in the meantime, I'll email you my agent information so you have that on file. What's the best email for you, typically?
Got it! I'm looking forward to seeing your home tomorrow. Have a great day.
Again, the goal for Brandon is to get the appointment so he has a chance to build rapport and trust with the homeowner face to face. He suggests that agents, especially agents new to prospecting FSBOs, focus on this script for their first few months. Agents also need to be ready to get the listing when the FSBO homeowner decides to turn to a professional. Brandon uses a slightly different script for these calls. In his FSBO 2.0 script, he lays the groundwork for a listing presentation by saying: "If you're unable to get the property sold in the next few weeks, would you consider meeting with me to potentially look at some other options?"
In a future post, we'll dig a little deeper into Brandon's FSBO 2.0 script.
Pre-Foreclosure Scripts
Many top-performing real estate agents have had success in selling homes that were on the brink of foreclosure. The challenge, of course, is knowing how to find a pre-foreclosure home.
It's important to remember that homeowners whose properties have been identified as pre-foreclosure may be open to selling their homes in advance of actual foreclosure or a short sale. And many real estate investors are eager to jump on these opportunities.
The goal with pre-foreclosure leads is to help these homeowners.   Vulcan7 has access to the best pre-foreclosure leads, which gives you a head-start on other agents.
 Once you have the lead, you need to get comfortable with how to approach these homeowners. To that end, it's important to know that agents do not typically work with a dedicated, pre-foreclosure script. These agents don't want to identify themselves as calling about pre-foreclosures, primarily because pre-foreclosure homeowners don't always realize that there are public records indicating their pre-foreclosure status.
To that end, agents are encouraged to use "just listed/just sold" neighborhood scripts in their initial outreach to the homeowner.
Below is an excellent just-sold script courtesy of the Mike Ferry Organization:
INTRO: Hi ___________, this is _____________ with ____________. I am calling because I recently sold a home in your area over on _______________.  It has ____ bedrooms and ___ baths, and it sold for $______________.
We know when someone sells a home, usually two more sell right away. So, I was wondering…
When do you plan on moving? (Never) Terrific.
How long have you lived at this address? (10 years). Great.
Where did you move from? (LA). Good for you.
How did you happen to pick this area? (Job transfer). Excellent!
If you were to move, where would you go next? (Back to LA). That's exciting!
And when would that be? (3 months) Fantastic!
ONLY GO FORWARD IF THEY SAY 3 MONTHS OR LESS
Obviously, you realize it could take 1 to 3 months in this market to get a home sold… did you know that? (No). Terrific!
So, my question is…. do you have to be sold in one month, or do you want to start selling at that time? (Sold). Wonderful!
Fortunately, to get you one step closer to (LA), all we need to do now is simply set an appointment so I can help you get what you want, in the time you want. Won't that be great? Fantastic.
Which would be better for you: today or tomorrow at 5 pm?
Real Estate Scripts for Buyers
While Vulcan7 believes that the best path to success (and considerable revenue) is to be a listing agent, we know that many newer agents prefer to get their feet wet as a buyer's agent. To that end, here are some of the most common questions from the best real estate scripts for buyers:
Have any other agents shown you homes?
If yes, do you have a signed agency agreement?
Are you renting, or do you own a home?
Do you need to sell your home before you buy?
Have you signed a listing agreement to sell your home?
What date do you want to be moved by?
Are there any negatives to not moving by then?
Tell me all the benefits of buying a new home.
On a scale of 1 to 10, how would you rank your motivation to move? With 10 meaning you must buy as quickly as possible, and 1 meaning you're not sure you'll really buy anything.
What's missing? What would it take to make you a 10?
Do you know where you want to move to?
Will you be paying cash or getting a mortgage?
Have you been pre-approved by a lender?
How much will your down payment be?
What price range are you looking in?
How many bedrooms, baths, sizes, stories, etc.?
We want to close by commenting on a question that newer agents frequently ask: Can you recommend a good real estate agent introduction script?
We believe that if you're going to make the effort to call someone,  the best thing you can do is call with a purpose: to use a proven, question-based script to build rapport with homeowners who potentially need your help.   In this regard, Vulcan7 gives you all the tools you need, including access to suggested scripts from various top sources in the industry that you can use to introduce yourself.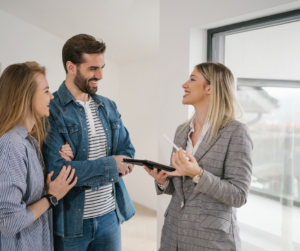 INTRODUCTION This blog post was created for one of the…
Read More