Master and Win With FSBO Scripts
Whether you're a real estate veteran or relatively new to the industry, you probably know that FSBO Leads continue to be an excellent source of revenue.
When considering FSBOs, remember:
About 90% of FSBOs decide to go it alone because they want to pocket the money they would otherwise hand out as commission Of course, after a few frustrating weeks of trying to sell on their own, most FSBO homeowners eventually reach out to a real estate professional.
Understanding the FSBO dynamics, it's important to recognize that FSBO prospects require  patience, nurturing, and rapport building.
One of the best ways to build rapport is by understanding what to say to FSBOs at every step in the process. That's why we're big fans of for sale by owner scripts. Scripts for FSBOs can play an important role in how you build trust with the prospect.
In this post, we're going to review some of the best FSBO scripts from the top real estate agents and coaches in the industry. We'll share FSBO cold calling scripts that have been time-tested and perfected by thousands of real estate agents at every level of experience.
But before we get into the FSBO scripts, let's take a step back and review some of the basic strategies for working with FSBO prospects:
Stay in touch: Do your best to keep your name top of mind because FSBOs often get frustrated quickly when trying to go it alone. By staying in touch on a regular basis, you stand a better chance of being their go-to agent once they've had enough of going solo.
Take great notes. Or, maybe a better way to say this is: listen carefully during your initial prospecting call. Listen for motivation. Or opportunities to get in front of the homeowner.
Validate to build trust. Affirm your FSBO prospect's decision to go solo: "Great idea to sell on your I think you'll have a lot of success. And if you need any help, let me know." FSBOs need to discover, on their own, that they need a professional. Don't make them feel wrong for their decision.  By being patient and positive, you put yourself in an excellent position to get the listing when that decision is finally made.
Guide FSBOs with open-ended questions. Understanding how to ask the right questions in the right context can help to uncover the homeowner's motivation.
Ease up on the hard sell. Yes, persistence is important. But, an overly-aggressive approach might suggest to the homeowner that you think they made the wrong decision by selling on their own.
Pace yourself. Newer agents, in particular, can often be over-eager, assuming that it might be easier to get a listing from FSBOs who tend to be friendlier, and more accessible. But that attitude can backfire. Take it slow and steady.
Build rapport by building value. You want to build rapport and trust early on. By supporting a FSBO's efforts to sell in the short-term, they're more likely to remember you when they're ready for a pro. Offer to help with paperwork. Give them advice on creating curb appeal. Show them you want to help.
Let them do most of the talking. Your instinct might be to do as much "selling" as possible in your initial contact. Instead, ask open-ended questions. A great rule-of-thumb is to allow your FSBO prospect to do about 70% of the talking in that first conversation.
REAL ESTATE SCRIPTS FOR FSBOs
If you're looking for some awesome look no further than the top industry professionals we've highlighted below. Each FSBO call script we share below approaches FSBO rapport-building from a slightly different angle.
MIKE FERRY. MIKE FERRY REAL ESTATE COACHING
Hi, this is __________ with ___________, and I'm calling about the home for sale … is this the owner? I'm doing a survey of all the FSBOs in the area and I was wondering …
If you sold this home … where would you go next? (LA) That's exciting!
How soon do you have to be there? (Three months) Fantastic!
How would you rate your motivation to move … on a scale of one to ten? (Five) Good for you!
What methods are you using for marketing your home? (Sign and ads) That's great!
How did you determine your sales price? (Other agents) Fantastic!
Are you prepared to adjust your price down when working with a buyer? (Within reason) Terrific!
Why did you decide to sell yourself … rather than list with a Real Estate agent? (Save the commission) Great!
If you were to list … which agent would you list with? (None in mind) Fantastic! OR… How did you happen to pick that agent? ( ) Good for you!
How did you happen to pick that agent? ( ) Terrific!
If you were to list … what would you expect the agent to do … to get your home sold? ( ) That's great!
How much time will you take … before you will consider … interviewing the right agent for the job of selling your home? ( ) Excellent!
What has to happen … before you will consider … hiring a powerful agent like myself … for the job of selling your home? ( ) Perfect!
Are you familiar with the techniques I use to sell homes? ( ) You're kidding!
What would be the best time to show you … __________ or __________?
BRANDON MULRENIN: CEO OF REVERSESELLING.COM
TIP: This script is designed to get you a high quantity of FSBO preview appointments. You want to use this script and approach for your first 30-60 days going after FSBO's or until you've gone on about 20-30 FSBO preview appointments.
Hi (Name)?
This is _____________. I'm a local Realtor and I'm not sure now's the right time, but I was hoping to tell you why I was calling and then you can decide if we should continue or not, fair enough?
Ok great! I'm calling about that home for sale on Main Street and I understand you're selling for sale by owner, is that right?
Got it, I absolutely respect that and think it's smart in this market regardless of what other realtors may say, I was curious if you're open to the idea of a realtor bringing you a potential buyer for the home?
Perfect! I was planning to preview some homes like yours this week before getting to work and was hoping to see yours as well, will you be home tomorrow afternoon between 4 & 6pm to show me the home if I was able to stop by quickly?
Great! I'll plan on seeing the home tomorrow right around 4pm and in the meantime, I'll email you my agent information so you have that on file, what's the best email for you typically?
Got it, I'm looking forward to seeing your home tomorrow, have a great day!
JACKIE KRAVITZ: FOUNDER AND CEO OF SALESX TRAINING
When working with agents, Jackie always reinforces three important tips about working with FSBOs:
Listen intently and use common sense.
Never make them wrong and always…
DOWN SWING. Sound concerned, not condescending.
I'm calling about the home for sale, is this________?
This is , I'm a local real estate agent. I noticed that you have your house for sale and it looks like you're selling it by owner, right?
I decided to give you a quick call today because I work with a lot of buyers and sellers in the area, and I'm just calling to see how things are working out for you? Is saving the commission the main reason why you decided to sell it yourself instead of using an agent?
If I can show you a way where you'd be able to …NET MORE MONEY… by working with me, instead of selling it yourself, especially in today's market, is that something that you might consider? OBJECTION: "I don't see how you can do that".
I completely understand your hesitation. From your perspective the math just doesn't add up, right? And that's why I'd like to meet with you for just 20 minutes, so I can show you exactly how I can benefit you in the sale of your home… and at the end of our 20 minute meeting, you can decide what's best for yourself.
Would 3 o'clock work for you today or would 4 be better?
Before I let you go, who do you know right now that needs to buy or sell Real Estate that I can help? Can you think of anyone, maybe a friend, a relative or a coworker who is looking to buy or sell Real Estate anywhere in our area?
If yes, "Great, may I have their name and number so I can give them a call?
AARON WITTENSTEIN: HOST OF VULCAN7'S PRE-GAME SHOW
Here's a script Aaron uses to educate FSBOs on using Zillow:
Are you familiar with how Zillow works?
Do you know what Zillow's main source of revenue is? Selling leads to realtors.
Are you by chance in front of a computer?
If you open it on your phone the first button below the photos is requesta tour and when you click it will have you register and send your information to a realtor.
That lead is then sold to the realtor for a crazy amount of money.
Now where is your phone number?
Exactly at the bottom
If we could share additional ways to market your home would that pose a problem?
That's the exact reason we need to sit down and have a conversation. What works better for your schedule …
SUMMARY
If you check out the websites of each professional above, you can find printable FSBO scripts that you can use to begin to master your FSBO calls.
FSBO scripts are but one of the assets you'll have access to when  you work with Vulcan7. You'll receive the best, most accurate FSBO and Expired leads each morning, along with our industry-leading CRM and dialer to maximize your efficiency and effectiveness.
For additional tips on working with FSBOs, check out these Vulcan7 blog posts: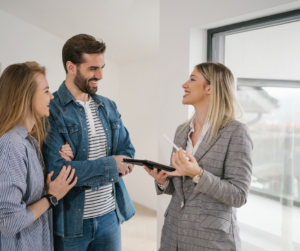 INTRODUCTION This blog post was created for one of the…
Read More