How to Get Phone Numbers for Cold Calling
Today's post discusses HOW TO GET PHONE NUMBERS FOR COLD CALLING.
Regardless of how long you've been in the real estate business, the words cold call might be anxiety-producing. That might explain why the vast majority (90%+) of U.S. real estate agents DO NOT prospect for new business via the phone. These agents often rely on passive lead generation strategies such as direct mail or letter writing. These passive strategies often work for many agents, especially those who want to focus on being a buyer's agent. With or without a COLD CALL LIST, most agents avoid talking to a stranger and want to avoid rejection at all costs.
But here's the thing: cold calling works! In 2012, Keller Williams, working with the Keller Center at Baylor University, researched the effectiveness of dialing COLD CALLING NUMBERS in real estate. They found that agents who consistently prospected on the phone for one hour per day, seven days a week, would get a listing appointment for every 209 calls they made.
For the purpose of that study, COLD CALL NUMBERS were defined as a "random set of numbers from a region not previously marketed by an agent." Notably, these were truly cold calls because the agents knew nothing about the person on the other end. In other words, they were random homeowners, not leads.
The findings from the 2012 Keller Williams study have been amplified over the past 11 years as agents have embraced advanced technology to augment and drive their business-building strategies. Today's top-producing agents are committed to daily phone prospecting using the best tools available.
The balance of this post covers two approaches to building COLD CALL LISTS:
Investing in systems that provide LEADS FOR COLD CALLING.
Organically building your own SALES CALL LISTS.
LEVERAGE TECHNOLOGY TO FIND LEADS FOR COLD CALLING
Successful real estate lead generation begins with advanced technology, like that offered by Vulcan7. Top-producing agents across the country use Vulcan7 because it provides a multi-faceted platform that includes:
Best Leads in the Industry
If you want to know HOW TO GET PHONE NUMBERS FOR COLD CALLING, investing in a real estate lead generation system like Vulcan7 will give you a solid competitive edge in your MLS.
Vulcan7 provides real estate prospecting software with a focus on four major areas of prospecting lead data:
Expired Listing Leads
Regarding real estate prospecting services, many of the top-producing agents in the business rely on Vulcan7's SALES PHONE NUMBERS for expired leads.
Expireds are those homeowners who've tried and failed to sell their property. Perhaps it was priced poorly. Or, maybe the agent didn't do enough to market the property. Or, it's possible they withdrew the property from the MLS because their life plans changed. Whatever the reason, you know that expired were, at some point, actively engaged in trying to sell, thus, a potential revenue opportunity for you.
Here are two of the many benefits of phone prospecting expired leads:
Typically, a homeowner who did not sell the first time has an increased urgency to sell the second time. If you stick to your expired listing scripts, that gives you a good chance to convert the lead to a listing.
Working with expired listings allows you to make significant GCI over a shorter period of time, especially when compared to working as a buyer's agent.
Vulcan7 provides our customers with Expired Leads every morning, seven days a week, giving you the most recent information you need daily.
For Sale by Owner (FSBO) leads
Since 9 out of 10 FSBO listings fail to sell without an agent getting involved, FSBO listings are a great opportunity to generate income. Building a relationship with the owner before they begin actively looking for an agent will put you on their radar when they realize they do need an agent.
It's always important to recognize that FSBO prospects require more TLC than the average homeowner.  That's why you want to do your best to stay in touch and build trust so you become their "go-to" agent when they've had enough of going solo.
For Rent by Owner / Investors
Regarding the best ways to prospect in real estate, FRBO listings represent a unique opportunity. While the owners usually aren't looking to sell that specific property, it generally isn't the only one they have. Working with owners who list FRBO properties can reveal information about other lucrative options. For example, investors frequently sell and buy properties and may need a real estate agent. Connections are a massive part of real estate, and someone with a track record of property ownership is a great start.
Neighborhood Search
Whether contacting the neighbors of your listings, creating buzz for your open houses, or farming buyers and sellers in any given area, every agent needs a good real estate prospecting tool for circle prospecting. Vulcan7's Neighborhood Search products help you get on the ground in your targeted area. Whether you're looking to search within a radius, punch in an address, or look up a single address, our Neighborhood Search products go above and beyond the industry standard. Vulcan7's Neighborhood Search can also be super helpful in helping you reconnect with your existing database. Upload your existing database, and quickly and easily fill in the blanks with your clients you may have lost or missing contact data for.
The Best Real Estate Prospecting Tools Available
Even with the best phone prospecting numbers in the business, it helps to have the right tools to help you get the most out of those numbers. Again, this is where Vulcan7 steps in, offering our clients:
A user-friendly, intuitive CRM that keeps you on task and ahead of the game.
Our best-in-class DIALER makes prospecting more efficient through automation. Agents can reach 4X as many leads during prospecting as they would if they were calling manually. The Vulcan7 dialer is built into the CRM for more efficiency and accuracy, saving agents time and money.
On-going networking and training through our online series Roadmap and Coaches and Mentors.
Adopt a Prospecting Mindset
Without method and organization, it's tough to weather the cyclical nature of the real estate business, both financially and emotionally. Put a system in place for lead generation. Importantly, stick to a strict schedule. Your schedule should be goal-focused and structured the same way every day. For example:
Create a morning routine built around quiet time or meditation.
Set aside a dedicated time for lead generation.
Build time for the administrative details that can bog you down if left unchecked.
Adhere to a strict quitting time each day.
Top-producing agents understand the value of investing in their success, and this investment usually begins with the kind of lead generation platform offered by industry leaders such as Vulcan7.
BUILD YOUR OWN COLD CALL LIST
So, you would like to prospect leads by phone but don't feel ready to invest in a proven lead generation system like Vulcan7. Fair enough. But you must still grapple with the fundamental issue of HOW TO GET PHONE NUMBERS FOR COLD CALLING.
As we said above, cold calling can be a powerful tool in your toolkit, but the key to success is finding the right numbers to call. In this comprehensive guide, we'll discuss HOW TO GET A COLD CALL LIST to help you connect with potential clients and propel your real estate business forward.
Understanding Your Target Market
To understand HOW TO GET NUMBERS FOR COLD CALLING, it's essential to have a clear understanding of your target market. Identify your ideal client profile, including their demographics, preferences, and needs. Consider specializing in a particular niche or area, as this will help narrow your search for potential leads.
Utilizing Online Resources
Real Estate Websites and Databases: Start your search on real estate websites and databases. The Multiple Listing Service (MLS) is a treasure trove of property listings and contact information. You can often find property owner details and listing agents' contact information here.
Social Media Platforms: Leverage the power of social media platforms like LinkedIn and Facebook. Use advanced search filters on LinkedIn to find professionals in your target market. On Facebook, look for local real estate groups and property listings where contact information may be available.
Online Directories: Explore online directories like Yellow Pages and White Pages. These platforms can provide contact information for businesses and individuals associated with real estate, such as contractors, property managers, and homeowners.
Leveraging Local Networking:
Join Local Real Estate Associations and Groups: Networking is a crucial aspect of the real estate business. Join local real estate associations and groups to gain access to member directories, which often include phone numbers.
Attend Local Real Estate Events: Attend local real estate events, seminars, and networking functions. These events offer opportunities to connect with fellow industry professionals and exchange contact information.
Collaborate with Other Professionals: Connect with mortgage brokers, appraisers, and title companies. These individuals have insights into potential buyers and sellers and can provide valuable leads.
Extracting Numbers from Public Records
County Tax Records: Many counties provide tax records online, including property owner contact information. These records are a valuable resource for finding leads.
Property Appraiser Websites: Property appraiser websites often contain detailed property information, including owner names and addresses. These sites can be a goldmine for lead generation.
Implement Digital Strategies
Online Advertising: Utilize online advertising platforms like Google Ads to direct potential clients to landing pages where they can provide their contact details.
Website Contact Forms: Ensure your website has clear and user-friendly contact forms. Encourage visitors to leave their contact information for inquiries or property listings.
Have a social media presence: A great way to build your "personal brand" is by posting frequently on social media platforms. Keep your name and face "out there" to familiarize people with you. Promote open houses and new listings.
Using Direct Mail and Print Media
Local Newspapers and Magazines: Advertise your services in local publications, including newspapers and magazines. Include your contact information to make reaching out easy for potential clients.
Postcards and Flyers: Create and distribute marketing materials like postcards and flyers in targeted neighborhoods. These materials should feature your contact details prominently.
The Personal Touch
Of course, one of the best ways to build COLD CALL LISTS is through the old-fashioned way of building relationships. In this regard:
ALWAYS have business cards with you. Even if you're going to the grocery store to pick up a few items, you never know who you might see or what conversation you might overhear that suggests an opportunity at hand. Don't be afraid to introduce yourself, your company, and your focus neighborhood (if you have one).
Mine your persona network for referrals. And don't be afraid to ask recent clients to give you a referral. Personal referrals can be a powerful asset to help you build your business.
Additional Considerations
Build Your Own Database of COLD CALLING NUMBERS: In the absence of a CRM like that offered through Vulcan7, you'll have to be diligent as you compile phone numbers from various sources. Keep a detailed record of every lead you come across using an Excel chart
Organize and Update Regularly: Keep your database organized and up-to-date to ensure you're reaching out to the right people. Segment your list based on criteria like location, buyer/seller status, and lead source.
Measuring and Analyzing Results: Track your cold-calling efforts diligently. Monitor conversion rates, track return on investment (ROI), and use data-driven insights to refine your approach continually. Success in real estate cold calling often comes from making informed improvements over time.
CONCLUSION
As discussed above, there are myriad ways to address HOW TO GET PHONE NUMBERS FOR COLD CALLING. You have to find what works best for you. If you'd like to learn how Vulcan7 can assist in building your business, please get in touch with us HERE.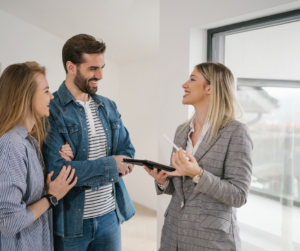 INTRODUCTION This blog post was created for one of the…
Read More