Habits of Highly Effective Agents
Writer Stephen Covey wrote the self-help book, "The 7 Habits of Highly Effective People" in 1989, and since then the book has spawned spin-offs ("The 7 Habits of Highly Effective Teens," by Covey's son, Sean) and sold more than 25 million copies in 40 languages.
The obvious conclusion is that many people are seeking guidance on becoming more effective in their life strategies and it's arguable there's no group more driven to improvement than real estate agents.
So, in honor of the 30th anniversary of Covey's book, we give you seven ways to be a more effective real estate professional.
1. Accept boredom. Many parents over the years have told kids being an adult isn't always fun. Real estate is often fun, but like any other business, it has periods in which you must engage is repetitious tasks. (Cold calling, anyone?) And yet, sticking to those tasks that aren't exciting are often the ones that build successful careers, so buy into boredom early.
2. Start with the end. Always keep your end goal in mind and plan backwards to ensure you are taking all the proper steps. In real estate, this might mean making a potential buyer aware of issues with a property immediately as you are aware, rather than waiting until you get an inspection report.
3. Be a businessperson. As a real estate agent, you are more entrepreneur than employee. There's no one but yourself to keep you accountable for time spent reading online sites or hitting the nearest coffee shop. Your bottom line depends on you, so you must remember to act like the owner of your business that you are.
4. Relationships before sales. Nothing turns off clients faster than the sense you care only about closing a deal and getting your commission check cut. Our business is about relationships so ask questions. Listen intently to what is on your customers' minds. Be quick to provide information to them and nurture the relationship.
5. Practice discipline. Discipline is one of the keys to success in any endeavor from sports to careers. This means you get to work at the same time each day, you organize your drip communications with prospects, so they hear from you regularly, and you make time to practice real estate scripts.
6. Just do the work. Each of us probably knows a master of creative avoidance, a person who spends so much time looking for shortcuts they could have finished their assignments in the time spent avoiding it. Shortcuts rarely work. Emulate other successful agents and put in the hours.
7. "Sharpen the saw." Covey popularized the phrase, 'sharpen the saw,' a fancy way of saying 'take care of you.' Burnout can harm even the most successful people, so take time to improve yourself either mentally or physically. Exercise, yoga, meditation and eating healthfully all help you be your best.
Finally, keep continuous improvement in mind. By constantly seeking growth and improvement, we can become most effective in both our careers and personal lives.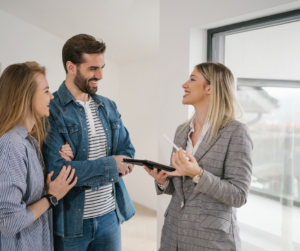 INTRODUCTION This blog post was created for one of the…
Read More