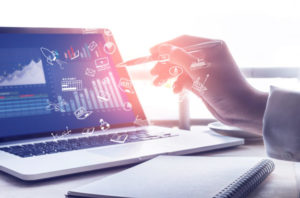 Real Estate Productivity: Tips On How Your Can Maximize Yours
Real estate productivity is today's topic. 'Productivity' is a word in business jargon that gets thrown around a lot, and surely, we all want to be productive.
But, how real estate productivity is defined and how we maintain productivity can be a challenge. Puzzle no more! Follow our guidance for achieving maximum productivity in the real estate industry: Most of our tips are common-sense rules that only require discipline.
Set a goal. Many of us find that when we have a firm goal, it's easy to push toward it. Waste no time in setting one, be it number of transactions closed per year or a net income.
Scheduling and time management. Procrastination and allowing yourself to be pulled off-track by activities that don't further your goals are any agents biggest enemy. (Mindless checking of social media? Check!) Scheduling your days and weeks in advance is a core building block of productivity. You should be able to hit the ground running each morning, knowing how much time is booked for cold calls, for following up on referrals, for marketing and for presentations and showings.
Follow the leads. Leave no stone unturned! Whether leads are past clients, referrals, expired listings, of FSBOs, you must be relentless in following up on all your leads. Real estate is, in part, a numbers game, and the more leads you stay in touch with, the more leads convert to sales.
Know how to ask questions. As an agent, you may feel like you have to be the all-knowing expert, but in fact, being able to ask the right questions of your customers and clients will help you achieve success. When showing houses, be prepared to question clients about what they want and need in a home: Doing this will help you get them to right properties sooner.
Get the right assistance. And, by assistance, we mean 'hire a good assistant.' One of the quickest ways to get bogged down is to attempt to handle everything yourself. This is the opposite of efficiency. By the time you get to 30 transactions a year, an assistant is a must, but you find hiring one sooner to handle day-to-day, back office functions, will give you the time to focus on bringing home the bacon.
Handling objections. Objections are as much a part of the realty business as showings or closings. Fortunately, they rarely change, and when you've heard one, you've heard them all. Rookie agents should role-play with veterans who've spent years honing strong responses.
Our final thoughts on productivity center on consistency: It's the key to success in any endeavor. No matter how well a day goes or how poorly, you must get up the next day and start your key routines again in order to achieve maximum productivity. Don't allow yourself to be sidetracked by one-off changes in your schedule.
You might find our earlier post on efficiency worth reading.
If you're lucky enough to be a Vulcan 7 client,…
Read More