Working Remotely: Use Your Time Wisely
Under the best of circumstances, many business professionals struggle with time management. Our life has so many distractions, and our attention is being stretched in myriad ways: social media, emails, texts, maybe even sneaking a quick game of Candy Crush.
But with COVID-19 impacting practically every aspect of our personal and professional lives, we are far from being in the best of circumstances. Shelter-in-place has required many of us to spend our working days at home.  Of course, this isn't a foreign concept to most real estate agents. However, your typical "work-from-home" environment might be dramatically different with the presence of your school-aged kids, a spouse also working remotely and, even, the family dog whose life has also been disrupted.
And while businesses are slowly beginning to allow employees back to the workplace, many are continuing to require employees to work remotely to minimize the spread of the virus.
Of course, the most disciplined real estate agents stick to a strict schedule-often anchored by morning role playing and a fixed number of hours on prospecting calls (with Vulcan 7's CRM, expired and FSBO leads at their fingertips).
But whether or not you have a set routine, the reality is, working remotely in today's stressful environment requires us to reassess how we use our time.  Forbes recently published a piece strategies for working remotely in the time of COVID-19.  Here are a few tips:
Accept meeting overload: Everybody is meeting, virtually, that is.  In the absence of face-to-face, organic conversations, we are feeling a need to connect in whatever way possible. Virtual meetings, scheduled or impromptu, now fill a greater part of our days.  In fact, the time management company, Clockwise, estimates that those working from home during the pandemic are investing a minimum of 1.5 extra hours weekly on meetings. These may be office-related meetings or client connections. Last week, we posted that Vulcan 7 recently added a Zoom conference interface to it's CRM.  Here's a link to that post if you missed it.
Stay aware of your "focused time:" The same Clockwise survey found a 17% increase in fragmented time per person per week (these are blocks of time less than 2 hours).  Contrast this to an 8% decrease in focused time per person per week (more than 2 hours). Clearly, we are prone to have more periods of un-focused time when working remotely. These un-focused, time fragments often get absorbed into unproductive activities.  Be intentional about maintaining as much focused time as possible.
Actively manage your calendar: Related to the previous point, spend more time planning out your upcoming time, perhaps as much as two weeks in advance.  Plug in as many of those 2+ hour blocks of focused time. Make sure everyone (family and work mates) know these focused periods are sacred and must not be disrupted.  Be zealous in protecting your focused time.
Stick to your boundaries: One of the biggest challenges in working remotely is sticking to boundaries.  When you share living and working space with your family, you must set firm ground rules about what you require to get your work done.  Everyone needs to respect your space and your time in that space.
Be an empathetic manager: If you are managing a team from home, remember, these are strange and stressful times for everyone. Your instinct might be to obsess over what your team may or may not be doing at home.  Try to lighten up.  By empathizing with their fears and anxieties, you help to create an environment of trust that will pay big dividends in the long run.
Time is our most precious commodity. Under normal circumstances, time management principles are mostly about maximizing productivity. But as we continue to cope with the uncertainty of life with COVID-19, adherence to some of these basic time management strategies can go a long way towards helping you stay focused and maintain your mental health.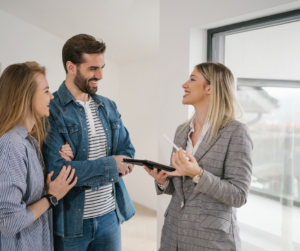 INTRODUCTION This blog post was created for one of the…
Read More