Avoid Listing Presentation Pitfalls
You're been sticking to your routine, working the phones every morning, and getting your fair share of rejections. Then, something clicks and you've connected with a prospect who is ready to take the relationship to the next level: a listing meeting.
You schedule the meeting and then do your prep work. You show up, fresh and confident, ready to close the deal. But after a short while, you notice that the seller seems dis-engaged, maybe bored. The more you focus on their disinterest in your presentation, the more you lose focus on your pitch. The seller cuts the meeting short and you leave wondering what might have happened.
Even the most successful real estate agents can have a tough listing presentation. If this has happened to you, take a look at a few of these pitfalls and ask if any, or a number of them, resonate with you:
You spent too much time trying to build rapport. One of the most common mistakes a sales person makes is to turn a visual cue into an opportunity to be the prospects BFF. Let's say you see tennis equipment or photos of the family on a camping trip. The natural tendency is to use those cues to build rapport. But the prospect isn't looking for a friend, but someone who they can count on to sell their home. It's OK to build a little rapport, but avoid the trap of going overboard.
You spend too much time talking about you. The prospect is only interested in the most salient facts, such as how many homes you've sold, the length of time it's taken to sell those homes and the average sell price. Don't share much more than those facts, otherwise you stand the chance of losing their interest. Listen to what they have to say and ask good questions to keep the dialogue going.
You spend too much time being right. Or, in other words, you tend to be the kind of person who pushes back on a prospect. They want to be heard and, at this stage of the game, it's your job to listen. Nobody wants to be argued with. This is the stage in the process where you are simply gathering information and building trust. It's difficult to build trust when you are disagreeing with someone you just met.
You spent too little time preparing. If you're in a listing presentation and say that you are not familiar with the prospect's neighborhood, you've probably lost them. Even if you never sold a property in a specific neighborhood, you can go into a listing presentation with a good working knowledge of the area: what's sold, what's pending, etc.
You delay going in for the close. This can be a huge mistake. Once everything has been said that needed to be said, your job is to close the deal. Too many agents make the mistake of droning on or inviting more questions. By not cutting to the close, you open up the possibility for more objections.
The listing presentation is all about finding alignment with the seller. The best way to do that is to be smart, be focused and be efficient with your time. And their time. That's the best way to build trust and create a strong relationship.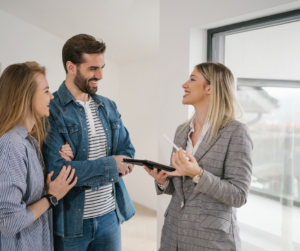 INTRODUCTION This blog post was created for one of the…
Read More