7 Tips for Real Estate Success
Vulcan 7 recently shared seven tips for success in the real estate business. We thought we'd reproduce them for readers of our blog:
Accountability: As we continuously remind readers of this blog, prospecting is the key to achieving your goals. To that end, regular, systematic lead generation with accurate data on expireds and FSBO "now" opportunities is a solid strategy to drive revenue growth. Therefore, it is critical that you designate-and, more importantly-HONOR your time for prospecting every day. For most top performers, mornings tend to work best. But the time of day does not matter as much as your commitment to honoring whatever time you choose to prospect. One of the best ways to honor prospecting time is to work with an accountability partner on an on-going basis. A brief session with a trusted partner is often the perfect way to get your head in the game for prospecting.
Mindset: Related to #1, you need to have the proper mindset to be at the top of your game. That's one of the reasons role-playing is a proven strategy for top performers. The more you practice the more comfortable you'll be when you are on the front line, calling prospects. An important element in practice and role playing is to work with solid real estate scripts, especially those that include the basics for overcoming the inevitable objections that come with the territory.
Listen: Great sellers know how to pull-back and listen carefully to what their prospects are saying. By listening, and playing back what you have heard, you are able to gather deeper insights as to the homeowner's motivation to sell. By understanding their motivation, you can confidently APPLY for the job of listing their home. Never forget how important it is for people to be heard. This is especially true for homeowners contemplating one of the most important financial decisions of their life.
Build your database: Of course, not everyone you contact is going to be ready to "sell now." That's why is it critical to capture the homeowner's data in order to stay in touch on a periodic basis. To that end, you might ask the following question: "We'd like to keep you updated on what's happening in your market and neighborhood-what's the best email address?"
FSBOs: Remember that 9 out of 10 FSBOs nationwide fail to sell-and most of these homeowners list with an agent within four weeks. Obviously, these sellers are motivated by their bottom line proceeds, and initially assume that they will keep more of these proceeds without having to pay a real estate agent's commission. Be ready with your stats! Show the seller that agent-represented listings sell faster, at a higher rate, and at a higher price. In this equation, make it clear how an agent-sold property more than offsets the commission with regard to the final proceeds.
Expireds: Keep in mind that 40% of expired listing homeowners re-list with a new agent within 30 days. The other 60% take a break before choosing a new agent. Top performing agents know that calling early and showing persistence yields superior results over time. The homeowner will respect your passion and willingness to earn their trust…and their business. Importantly, DON'T discount older expireds. Many agents know that these old expireds appreciate the fact that you remembered them and their property. Old expired listings represent a significant revenue opportunity for any agent.
Emulate success: If possible, shadow a high-performing agent to understand what drives them. Watching someone at the top of their game can inspire you and also create momentum for your own lead generation efforts. Set your goals high, study what has worked best for you and, as mentioned above, be consistent in your prospecting program. In fact, never stop prospecting, even if your pipeline is full. And, finally, remember to ask for referrals from your satisfied clients.
If you're working with Vulcan 7, you're lucky to have some of the best tools in the real estate business at your disposal. If you're not currently a Vulcan 7 client, CLICK HERE to learn more. Either way, by embracing these seven tips, you'll be sure to set yourself up for success moving forward. Good luck!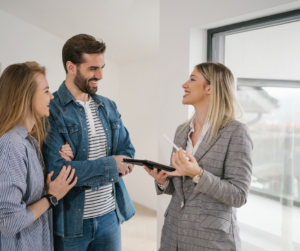 INTRODUCTION This blog post was created for one of the…
Read More