Thoughts on Year-End Planning
It's been quite a year. "Unprecedented" has been a favorite adjective tossed around by the press, pundits and everyone in between. Unprecedented or not, 2020 is winding down.
This time of year, is typically a high point for retail sales, but not as much for real estate. Of course, 2020 has been anything but typical. Consider that seasonally adjusted home sales in October are up 21% versus October, 2019. As interest rates stay at historic lows, it's possible that November and December might follow a similar pattern.
Regardless of what happens the final two months of 2020, you still have time to focus on year-end planning. If your year-to-date has fallen short of goal, there is no reason to believe you can't close strong.
Here are several year-end planning tips to focus on as we enter the always-hectic holiday season:
Don't get desperate. Hopefully, you've kept clients in the pipeline and are working steadily. The alternative is to become desperate to close deals before the New Year and when you 'need' a deal, you tend to make promises you can't keep. If you've been working the plan you put in place earlier this year, desperation shouldn't be your problem.
Don't be distracted. We get it: The holiday season is filled with distractions, made even more complicated this year by the reality of COVID-19. Family might be coming to town, you've got to buy gifts for the kids– but the bottom line is you must stay attentive to providing high quality customer service. Do the work now, and you'll have the cash flow you want in January and February. And, remember: Not everyone has your work ethic. So, while inventory may decrease in the last months of the year, increasing your efficiency is crucial to building your business.
Increase your prospecting. As we mentioned above, the market typically shows a slowdown in the fourth quarter, but you can balance that by increasing your prospecting. The rule of thumb is to bump up your normal prospecting by 25 percent. If you haven't started already, waste no more time!
Be detailed in your lead follow up. Get used to hearing both buyers and sellers express hesitation about make big decisions during the holiday season, so pre-qualifying takes on even more importance than usual. Ask potential clients what price they need to sell and how important it is for them to sell their home in the near future. Cutting to the chase will maximize your efficiency.
Evaluate the market. Evaluating what's selling and what's not becomes a daily exercise at this point in the year. With the sand running out of the proverbial hourglass, you must turn your energies to the types of properties selling and the hottest areas.
Finally, develop a specific system to get you through the finish tape. You, most likely, had a plan for 2020, created around this time last year. If you're not tracking with that plan, pivot with a short-term plan that allows you to sprint into 2020. Starting today, write your goals and plan for the next 60 days in order to make it the best part of your year.
A little year-end planning can go a long way toward ensuring a successful 2020.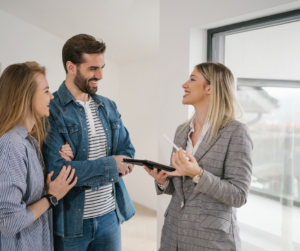 INTRODUCTION This blog post was created for one of the…
Read More