The Perfect Time for a Warm Call
Regardless of how you, as a real estate agent, approach the holiday seasons (relax vs. turn up the heat), one thing is certain: this is the perfect time to reach out to your Sphere of Influence.
In last week's post, End the Year with a Video Email to your Sphere, we focused on using video email to connect with your SOI. Today, we round out the SOI outreach strategies with more traditional, warm-connection ideas:
Simply call to wish your SOI happy holidays-nothing too complicated. But a warm call to remind them you're out there and thinking of them is a nice touch.
If there are any outdoor community events planned for your area, make a point to mask-up and attend so you have a chance to meet old clients and possibly get introduced to a future client.
Send a handwritten thank you note to anyone who gave you a referral during the past year. Given how important referrals are to your future growth, it's important to reinforce your appreciation any chance you can get. And the holidays are as good a time as any to say thank you.
If you're out shopping in these next few weeks, make sure to have your business cars at the ready. You never know when a casual, socially-distanced chat might turn into a potential lead.
In the same spirit of a video email, it's fine to leave a pleasant voicemail message to wish your SOI a happy holiday.
Reach out with a note or call or video email to any local agents who have sent referrals your way during the past year.
Remember, the holidays can be stressful for people, so always be upbeat, pleasant, cheerful and empathetic if you make a connection with someone in your SOI. One tip: people appreciate a good laugh, so don't be afraid to be a little self-deprecating about your own holiday foibles and challenges.
Importantly: regardless of how you reach out to your SOI, use it as an opportunity to remind them that you are "open for business" during the holidays. It's a simple way to reinforce that (a) commerce doesn't shut down during the holidays and (b) you are dedicated to your work and to serving your clients.
Yes, it is a great time of year to make a warm, heartfelt connection with your Sphere of Influence. But, don't forget, there's still money to be made during the holidays, so stay focused on your A-list prospects. For more tips on selling during the holidays, check out our recent post Make the Season Bright-and Profitable.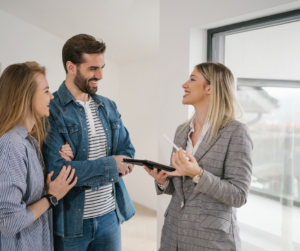 INTRODUCTION This blog post was created for one of the…
Read More