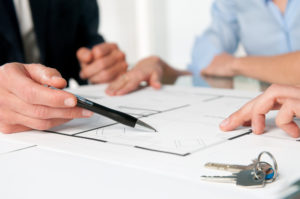 FRBO: Part of Your Low-Inventory Strategy
Mortgage rates are still at record lows and demand is high, which means inventory is shrinking. This is a problem for real estate agents. Or, is it?
A recent Homelight survey found 59 percent of real estate agents saying that their biggest challenge is low inventory. This suggests that the other 41 percent do not see inventory has a problem and, in fact, might see it as an opportunity.
Perhaps those other 41 percent realize they can't control inventory any more than they can control mortgage rates or the weather. They understand that the only thing they can control is their attitude about the situation. They know homes will be bought and sold. Indeed, perhaps fewer than normal, but there will be activity. Top performers know that winning, regardless of the market situation, requires sticking to the same strategies that guide their success throughout the year.
In the context of a low inventory market, let's take a look at a look at those strategies:
Reach out to For Rent by Owner (FRBOs): Coming out of the Great Recession, many people with cash reserves scooped up foreclosed or distressed properties. In recent years, record-low mortgage rates drove many people to purchase new homes, while holding on to their existing home as a rental property. With rents generally in decline, especially in larger metro areas, these homeowner/landlords might be interested to take the profits by selling the rental property. Real estate investors tend to buy and sell frequently, which is why Vulcan7's FRBO leads provide you with the richest source of potential revenue in a low inventory market.
Mine those expired listings: Regardless of the inventory situation, many listings will lapse because a home was poorly marketed and/or over-priced. This gives you an opening to approach the expired listing homeowner with a better strategy. Vulcan7 gives you a leg-up on other agents with the best expired leads delivered to your desktop daily.
Don't forget old expireds: Many listings may have expired in the early stages of the pandemic lockdown, prompting (or even forcing) those homeowners to stay put until the economy improved. With things starting to open up, this could be a great opportunity to reach out to these homeowners, who may welcome an agent who shows interest in their property. Remind them that the current seller's market works in their favor.
Leverage your sphere: Take time to connect with your sphere of influence, especially past clients, friends and professional contacts from your area. Keep your name top-of-mind.
Think downsizing: Your sphere might be able to identify older Baby Boomers who may have considered different retirement-living options pre-pandemic. They may have decided to stay put because of the pandemic, and low interest rates. But if they're vaccinated and can see things opening up, But with the economy opening up and vaccinations readily available, they may be interested in revisiting their plan to leave the empty next behind.
Keep FSBOs in mind: A high demand/low inventory "seller's market" naturally prompts many homeowners to go-it-alone and save the real estate commission. Begin your outreach now (using Vulcan7 FSBO leads of course) because there's a strong likelihood they'll be looking for an agent after a few weeks of selling futility.
Zig Ziglar once said: "You were born to win, but to be a winner you must PLAN to win, PREPARE to win, and EXPECT to win.
There's no question that a low-inventory market is more challenging for any agent. Unless you're the type of agent who plans, prepares and expects to win. Are you?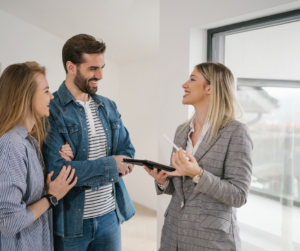 INTRODUCTION This blog post was created for one of the…
Read More